In addition to accessing our constantly growing Culinary Agents user base of nearly a half million industry professionals, by posting on Culinary Agents, your jobs are automatically circulated to our private network and distribution channels. This unique approach not only provides exposure through other leading online job search platforms, but also connects you to our exclusive partners who focus on the hospitality industry.
Our Distribution Channels: By posting on Culinary Agents, we not only ensure that you have access to the qualified talent among our internal community, but we also cast a wider net for you to acquire candidates from top performing job search engine sites that span a wide spectrum of industries.
Indeed is the world's #1 job site, with over 200 million unique visitors every month from over 60 different countries, Indeed has become the catalyst for putting the world to work. Indeed helps companies of all sizes hire the best talent and offers the best opportunity for job seekers to get hired. When the Career Page on your business's website is hosted by Culinary Agents, your jobs gain additional exposure via Indeed's organic search function (email [email protected] to learn more).
Google Jobs, the unique user interface from the world's #1 search engine, more effectively allows job seekers to search by organizing job postings from across the web into one place. Jobs posted on Culinary Agents are highlighted here to maximize visibility and connect candidates to opportunities.
Jobs2Careers is a leading programmatic marketplace to find talent. The company strives to innovate the way talent effectively finds work, and work finds talent.
ZipRecruiter distributes jobs posted on Culinary Agents to 100+ online partners including job boards, websites and social networks.
Glassdoor is one of the fastest growing jobs and recruiting sites. It holds a growing database of millions of company reviews, CEO approval ratings, salary reports, interview reviews and questions, benefits reviews, office photos and more.
JobInventory gives job seekers the quickest access to the largest selection of jobs from the widest variety of sources on the Internet - and all without the influence of paid advertising.
CareerJet is a job search engine that maps the huge selection of job offerings available on the internet in one extensive database by referencing job listings originating from job boards, recruitment agency websites and large specialist recruitment site, encompassing over 90 countries.
JuJu is a job search engine with comprehensive search results that link to millions of jobs found on thousands of employer career portals, recruiter websites, job boards, and other employment sites all over the Internet.
Jooble is a job search engine created to make a job search as simple as possible.
Yakaz is the search engine for all local classified ads on the web.
SimplyHired is a job aggregating site that pulls jobs from thousands of sites across the Web including job boards, newspaper and classified listings, associations, social networks, content sites and company career sites.
Upward.net offers online recruitment solutions for reaching active job seekers, including a traditional job board and promoting jobs on a performance basis.
Neuvoo is a job search engine available in over 60 countries that lists more than 30 million jobs worldwide.
StartWire™ supports 18+ million job seekers at all levels of experience within many industries. This job board is powered by a team of recruiting industry veterans, job search experts and world-class technologists, all unified by a simple mission: to radically improve job search.
Our Private Network: Culinary Agents proudly hosts the curated job boards of the following industry-leading websites and associations.
Careers through Culinary Arts Program (CCAP) is a national non-profit that transforms the lives of disadvantaged youth through the culinary arts and prepares them for college and careers in the restaurant and hospitality industry.
Cooks Who Care is an organization that works to connect the food industry differently. They curate opportunities to live and learn - online and offline - from the real people who keep the industry running.
Culinaria is the independent, not-for-profit organization, committed to promoting San Antonio as a premier food and wine destination, while fostering community growth and enrichment.
Eater.com is the authority on dining and food, focusing on the greatest food cities around the world to show its audience where to dine, drink and enjoy the world of hospitality.
Foobooz - Philadelphia Magazine is the renowned blog that reports on food, drink and deals in the Philadelphia area, providing original features and a guide.
Greater Charleston Restaurant Association, Inc (GCRA) is the nonpartisan, not-for-profit trade organization serving South Carolina's Charleston restaurant industry.
Georgia Restaurant Association (GRA) serves as the voice of Georgia's restaurants in Advocacy, Education and Awareness.
Golden Gate Restaurant Association (GGRA) is the trusted one-stop resource for the San Francisco Bay Area's restaurant community through advocacy, education, marketing, events and training.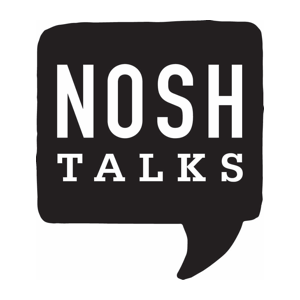 NoshTalks cultivates Atlanta's food and beverage industry by bringing together the best and brightest in their local community to discuss, learn and grow.
Orange County Restaurant Association (OCRA) promotes and markets the Orange County restaurant industry as a whole, spotlighting Orange County as a premier dining destination while creating the sense of community and togetherness that only food can do.
Restaurant Association Metropolitan Washington (RAMW) promotes and sustains the growth and development of restaurants and foodservice industry in the Washington, DC Metropolitan Area.
Virginia Beach Restaurant Association is an active community committed to keeping Virginia Beach's dining scene vibrant and ensuring its diners have the most enjoyable and rewarding experience possible.
Contact us via email to learn how you can get involved: [email protected]