---
Sorry, this job expired on Oct 15, 2023. Below are other jobs that may be of interest to you.
---
---
International / Fusion
Fine Dining, Upscale Casual, Wine Bar, Bar / Lounge
2 Employee RecommendationsSee Details
Part of Cranes Spanish Kaiseki /Jiwa Singapura
Be part of the adventure! Cranes is seeking talented, highly motivated individuals who want to be part of the region's premier Spanish Kaiseki concept. Team up with talented individuals who are genuinely passionate about hospitality in this unique opportunity in Washington D.C.
Located just a short walk from the Metro (Gallery Pl/Chinatown) and Capital One Arena, our 12,000 square foot restaurant will be our first venture in the U.S. certainly not our last.
We are looking to create a team that wants to invest in us as much as we want to invest in you. We are creating limitless opportunities for career growth as well as advancement from within.
Chef Moncayo is a world-renowned chef, awarded a Michelin star by the Michelin Guide in 2021. The intersection of Spanish and Japanese cuisine that Chef Moncayo has created, while rare and unique, is a natural cultural and culinary marriage. As well, he is considered one of the world's go-to experts on sake. To work with Chef Moncayo is once-in-a-lifetime opportunity.
Apply to be part of our team if you are hard-working, friendly, with a desire to excel, value a great working environment as well as a shared commitment to hospitality and guest service.
We seek outstanding people who share our mission to provide a unique and extraordinary dining experience to each guest.
Awards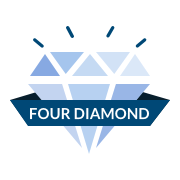 2023
2022
2021