---
Sorry, this job expired on Jun 17, 2023. Below are other jobs that may be of interest to you.
---
Open Jobs From Gotham Restaurants LLC
---
American, New American
Fine Dining
In 1984...
When Gotham first opened its doors, it sought to break from convention. At a time when dining existed only at the poles, the owners set out to create something for those in the middle: a lively, downtown restaurant that could capture the spirit of a Parisian brasserie while remaining unabashedly American. The grand setting, first-class food, and unpretentious service made it an instant sensation. From the start, the mission was to bridge the gap between fine dining and fun. Little did the owners realize that it would redefine dining in New York—the first of many restaurants that now anchor Union Square as a destination for first-class culinary experiences.
In time Gotham would go on to receive a record six 3-star reviews from the New York Times, five of which were under the leadership of Chef Alfred Portale, who also garnered three James Beard Awards and One Michelin Star before leaving Gotham in 2019 to open his own namesake restaurant. In 2020 Gotham closed its doors with the first wave of the pandemic, whereupon longtime Managing Partner Bret Csencsitz immediately began searching for a way to come back. He soon found new partnership in environmentalist Kevin Conrad, who too was certain that Gotham had many bright years ahead. According to a mid-pandemic piece by Food & Wine, Csencsitz was "moving heaven and earth" to bring Gotham back. And move it he did: this September Gotham will reopen, 18 months to the day after serving its last meal.
Over the years a host of iconic chefs have cut their teeth in Gotham's kitchen. For this new era, the acclaimed Chef Ron Paprocki moves into the role of Executive Chef after nearly ten years as Gotham's Head Pastry Chef and the co-creator of Gotham Chocolates with Csencsitz in 2015. With Gotham's four decades of culinary history behind him, Paprocki will draw on the past to reconnect generations of customers with the cuisine they've missed while introducing his own vision for the menu.
Driven by his belief in the restorative power of restaurants, Csencsitz brings back a recognizable Gotham while fueling a round of modernizations to Gotham's food and wine offerings, design, atmosphere, and ethos, instituting a deep commitment to sustainability across initiatives. The refreshed design, including a new lounge, bar, and library, will also feature a rotating exhibition of original artwork from established and emerging artists.
Gotham "2.0" is set to reopen with respect for our past and a responsibility to bring Gotham into a new era of excellence, striking a balance of nostalgic and new—between your favorite memories, our finest moments, and a bright tomorrow for us all.
Awards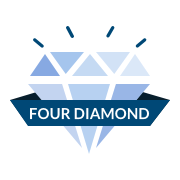 2023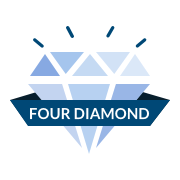 2021
2020
2020
2019
2019
2018
2018
2017
2016
2015
2014
2002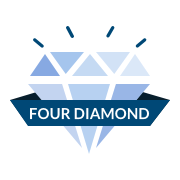 2020