---
---
Required Years of Experience
3 years
---
Job Details
Chef Andrew Carmellini and the NoHo Hospitality team are seeking a dedicated, passionate
General Manager
to join us at
San Morello
, a restaurant founded in our partnership with Shinola, running the food and beverage for the Shinola Hotel in Detroit.
The General Manager (GM) is at the forefront of hospitality. This role is responsible for the oversight of all aspects of the restaurant and food and beverage operation in accordance with company standards. The GM directs, implements and maintains a service and management philosophy, which serves as a guide to respective staff and takes the necessary steps to achieve stated objectives in sales, cost containment, employee retention, cleanliness and sanitation. This role is the key leader of customer service, providing guests with above-and-beyond hospitality to ensure a memorable and genuine experience. The GM will be an exemplary member of the company's hospitality philosophy.
Ideal candidates possess:
-3-5 years experience as a Restaurant Manager, preferably in a fine dining restaurant group.
-Highly developed knowledge of various food and beverage service styles.
-Advanced knowledge of beer, wine and spirits.
-Excellent written and verbal communication skills with fluency in English, multilingualism will be considered an asset.
-Strong leadership skills, highly developed organizational and multi-tasking abilities and sound administrative skills.
-Excellent problem resolution skills and outstanding listening skills.
-Ascertain departmental training needs and provide such training.
-NYC Department of Health Certification.
-Compute basic arithmetic.
-Familiarity with food and beverage cost controls.
Benefits:
We offer medical, dental, and vision benefits after 90 days of employment for full time employees, as well as a 401(k), Short Term Disability, Life Insurance, Paid Time Off, Employee Dining Discount, Zip Car Discount, and a Referral Reward Program.
Since first partnering in 2009, Chef Andrew Carmellini, Josh Pickard and Luke Ostrom have opened a national portfolio of restaurants and culinary services at preeminent hotels, live music venues and major metropolitan sports arenas and airports across New York City, Baltimore, Detroit and Nashville including Locanda Verde, The Dutch, Joe's Pub and The Library at The Public, Lafayette, Bar Primi, Leuca, Westlight, Mister Dips, Rec Pier Chop House, The Cannon Room, San Morello, Evening Bar, The Brakeman, Penny Red's, Carne Mare, The Dutch Nashville and Carne Mare Nashville. The team actively runs food and beverage operations in four hotels, including The Greenwich Hotel, The William Vale, Sagamore Pendry Baltimore and the Shinola Hotel. Known for delivering quality experiences and pertinent culinary culture, each place is a distinctly owned, handcrafted labor of love. They've received widespread critical acclaim, recognition on countless "Best of" lists, a Michelin star, and two coveted James Beard Foundation awards. To learn more, visit nhgnyc.com or AndrewCarmellini.com.
---
Compensation Details
Compensation: Salary (Based on Experience)
Benefits & Perks: Health Insurance, Dental Insurance, Vision Insurance, Paid Time Off, 401k, Commuter Benefits, Dining Discounts
---
Italian, American
Upscale Casual, Restaurant Group
1 Employee RecommendationSee Details
Part of NoHo Hospitality Group
Inspired by the spirit and piazzas of southern Italy and Sicily, San Morello is Chef Andrew Carmellini's urban Italian neighborhood restaurant in downtown Detroit serving authentic wood-fired dishes, pizzas, and housemade pastas using local, seasonal ingredients.
Awards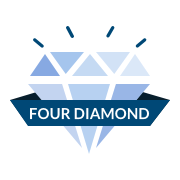 2020