---
---
Required Years of Experience
2 years
---
Job Details
Description
The Alinea Group seeks a Sous Chef to join our team in Chicago. The ideal candidate has extraordinary attention to detail, exacting focus, and strong kitchen management experience. This role requires dedication, passion, creativity, and the ability to persevere through challenging services while constantly striving to maintain the standards of The Alinea Group and our leaders. This position would take place at Next Restaurant.
Desirable Qualifications:
5 years+ as Chef de Partie and/or 2 years+ as Sous Chef
Compensation Type: Salary
Requirements
Must be authorized to legally work in the US
Responsibilities:
Manage daily kitchen operations including, but not limited to:
Ability to teach and run all stations with precision and consistency
Daily inventory and ordering
Auditing all kitchen areas and staff for compliance with health code
Assisting CDC staff training and further education
Assisting CDC with staff scheduling
Lead by example and maintain positive work environment
Work under the guidance of our CDC, Executive Chef, and Alinea Group leadership
Compensation and Benefits:
Exempt Salaried position, starting at $70,000/year (earning potential up to $78,000/year - bonuses and benefits included in this amount)
Major holidays off and paid
Medical, vision, dental and life benefits available on the 1st of the month following full-time employment paid by the company 100%.
Paid time off
401(K) with a company match up to 4% of deferred earnings.
CTA/Ventra discount available after 1 month of full-time employment.
Employee Dining Discount, 20% to any Alinea Group restaurant.
Referral Bonus Program Available.
The Alinea Group is an equal opportunity employer. We value diversity in gender, race, ethnicity, sexual orientation, gender identity, disability, religion, age, veteran status, life experiences and ideas. We are committed to providing equal employment opportunities and strive to provide an inclusive culture that embraces diversity.
Must be eligible to legally work in the United States. We use E-Verify.
---
Compensation Details
Compensation: Salary ($70,000.00 - $75,000.00)
Benefits & Perks: Health Insurance, Dental Insurance, Vision Insurance, Paid Time Off, 401k, Commuter Benefits, Potential Bonuses, Dining Discounts
---
---
---
New American
Fine Dining
1 Employee Recommendation
Part of The Alinea Group
Next : Seafood
Inspired by…. open seas, the endless potential of a cast line and the reward of well-earned catch; the refined perfection of an oyster's pearl & the mysteries that inspire us to explore further… Next's modernist expression of seafood is a journey through coastal cuisine and a tribute to it's beauty.
A menu as inspiring and grand as the ocean's bounty!
By Grant Achatz and Nick Kokonas. Chicago.
Awards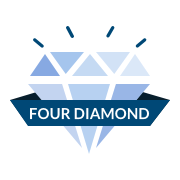 2022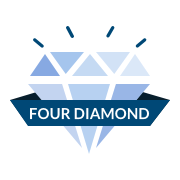 2021
2022
2021
2020
2014
2012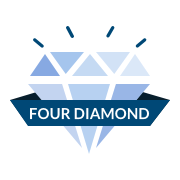 2020