---
---
Required Years of Experience
2 years
---
Job Details
Chef Andrew Carmellini team is seeking
BANQUET CAPTAIN
to join them at
THE WILLIAM VALE
, a luxury boutique hotel in the heart of Brooklyn's most desired neighborhood, Williamsburg.
Since opening in 2016, The William Vale has become a buzzing hub for Brooklyn visitors and locals to connect and recharge, whether that's over a drink at the pool, a rooftop film screening, or dinner at Leuca. The William Vale is the ideal home base for visitors looking to experience the creative energy that makes our neighborhood so vibrant.
Interactive events like a skating rink on the rooftop, balconies in every one of our 183 rooms, and fresh, inventive food from James Beard award-winning chef Andrew Carmellini are just a few of the reasons to come stay with us.
The Banquet Captain is at the forefront of customer service, responsible for the management of all aspects of the event service in accordance with company standards. This position also has a great deal of client interaction on the day/days of the events, and directs the event staff from setup to breakdown.
Ideal candidates possess:
*Minimum of 3 years banquet experience
*Have knowledge of service and food and beverage, generally involving at least two years of front-of-the-house restaurant experience and/or banquet/event positions
*Be able to communicate and understand English
*Be able to multi task and run events simultaneously
*Work well under pressure
*Be able to work in a standing position for long periods of time
*Be able to reach, bend, stoop and occasionally lift up to 50 pounds
*Flexible schedule
Job Functions:
*Demonstrate a complete understanding of menu items, set ups and flow of service
*Regularly review upcoming event function sheets (BEO) and have thorough understanding of all requirements on upcoming scheduled events
*Prepare all required paperwork, including inventory forms, event consumption and assignment sheets in an organized and timely manner
*Requisition or obtain equipment and supplies needed for each event, ensuring that they meet customer expectations and requirements. Check necessary equipment pull per event.
*Inspect the event room prior to the start of each function - check that room setup, buffet tables, menu, service staff, etc. conforms to function sheet
*Provide event staff with a copy of each function sheet and conduct an organized pre-event (pre-shift) meeting to gain a thorough understanding event specifications prior to the function
*Work directly with Culinary Team to ensure timely food pick up, quantities of menu items, presentation requirements, and accurate delivery to event spaces
*Greet customers prior to the start of each function and be present when required throughout the event to completion
*Obtain all specifications and pertinent information concerning the event, including but not limited to, number attending, schedule of events menu, timeline, (BEO), etc.
*Ensure proper presentation, portion control, and maintenance of food during events
Benefits:
We offer medical, dental, and vision benefits after 90 days of employment for full time employees, as well as a 401(k), Paid Time Off, Employee Dining Discount, Zip Car Discount, Spa Discount, TransitChek, Corporate Fitness Program, Continuing Education Classes and Referral Reward Program.
Since first partnering in 2009, chef Andrew Carmellini, Josh Pickard and Luke Ostrom have opened a national portfolio of restaurants and culinary services at preeminent hotels, live music venues and major metropolitan sports arenas and airports across New York City, Baltimore, Detroit and Nashville including Locanda Verde, The Dutch, Joe's Pub and The Library at The Public, Lafayette, Bar Primi, Leuca, Westlight, Mister Dips, Rec Pier Chop House, The Cannon Room, San Morello, Evening Bar, The Brakeman, Penny Red's, Carne Mare, The Dutch Nashville and Carne Mare Nashville. The team actively runs food and beverage operations in four hotels, including The Greenwich Hotel, The William Vale, Sagamore Pendry Baltimore and the Shinola Hotel. Known for delivering quality experiences and pertinent culinary culture, each place is a distinctly owned, handcrafted labor of love. They've received widespread critical acclaim, recognition on countless "Best of" lists, a Michelin star, and two coveted James Beard Foundation awards. To learn more, visit nhgnyc.com or AndrewCarmellini.com.
---
Compensation Details
Compensation: Hourly ($35.00)
---
Required Skills
Banquet Service Knowledge
---
---
Luxury Hotel
1 Employee RecommendationSee Details
Part of NoHo Hospitality Group
NoHo Hospitality Group operates all food and beverage venues within The William Vale, a luxury boutique hotel located in the heart of Brooklyn's most desired neighborhood, Williamsburg.
Opened during the summer of 2016, The William Vale features Westlight, a rooftop bar with an elevated bar dining menu inspired by New York City's street food, Leuca, a Southern Italian restaurant featuring wood-fired coastal dishes, and Mister Dips, a retrofitted Airstream serving griddle burgers, waffle fries and dairy dips as well as a multi-faceted banquet and catering department.
Awards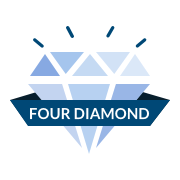 2022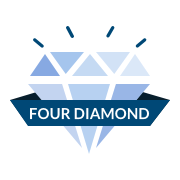 2021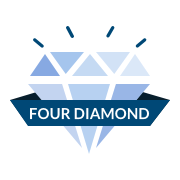 2020