---
---
Required Years of Experience
5 years
---
Job Details
Zahav is hiring a server to join our team.

Qualified applicants will join a team of committed bar staff, servers, support staff and managers with a steadfast commitment to the highest hospitality standards and product knowledge in a fast paced, fine dining atmosphere. Strong beverage knowledge is a must. The right candidate is both professional and personal, with an impeccable work ethic and a team player attitude. This is a 4-5 shifts per week position, and weekends are mandatory.

Zahav is a part of CookNSolo restaurant group, with sister restaurants that include Abe Fisher, Dizengoff, Goldie, Federal Donuts, K'Far, Laser Wolf and Merkaz.
---
Compensation Details
Compensation: Hourly ($26.00 - $30.00) plus tips
Benefits & Perks: Health Insurance, Dental Insurance, Vision Insurance, Paid Time Off, Dining Discounts, Wellness Program
---
---
---
Middle Eastern
Upscale Casual
Part of CookNSolo Restaurants
Zahav is a modern Israeli restaurant that brings the authentic flavors of Israel's cultural heritage to Philadelphia.
The name Zahav means "gold" in Hebrew, and is a reference to Jerusalem, which has been a cultural crossroads for thousands of years. The design of the restaurant echoes the hidden courtyards of Jerusalem, with golden limestone floors and walls, hand-carved tables, and soaring ceilings.
The soul of Zahav is the laffa bread, baked to order in our wood-fired Taboon; the creamy and nutty hummus that will transport you to Jerusalem; and the sizzling skewers of meat grilled over hardwood charcoal. Zahav offers a small plates menu that encourages guests to sample the large variety of cultural influences on the cuisine of Israel - from Eastern Europe to North Africa and from Persia to the Eastern Mediterranean.
Guests can relax and enjoy the bounty of the Israeli table with a cold Lemonnana, a cocktail from our award-winning list, or a bottle of boutique Israeli wine from one of the largest selections outside of Israel.
Zahav 237 Saint James Place
Philadelphia, PA 19103
215-625-8800
Awards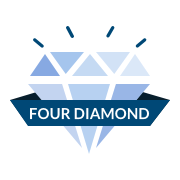 2022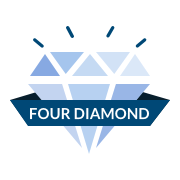 2021
2011
2019
2017
2018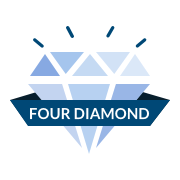 2020