---
---
Required Years of Experience
3 years
---
Job Details
Eleven Madison Park is a plant-based fine dining restaurant that overlooks Madison Square Park in New York City. First opened in 1998 as a French brasserie, the restaurant has been headed by Chef Daniel Humm since 2006 and owned by his company Make it Nice Hospitality since 2011. Eleven Madison Park has evolved significantly under his leadership both in food and in experience, earning several accolades including 4 stars from the New York Times and 3 stars from the Michelin guide.
In 2021, Eleven Madison Park reopened its doors post-pandemic as a completely plant-based restaurant. The desire to reinvent and push the boundaries of fine dining has always been at the heart of Eleven Madison Park, and the team is committed to showcasing our respect for the craft through the precision of our cooking, the elegance of our service, and the passion for our work.
Reports to: Chef de Cuisine and Executive Sous Chef
Direct Reports:
Line cooks

Prep cooks

Commis
Duties and Responsibilities
Culinary
Supervise the hourly line cooks, commis, and externs as they prepare their daily mise en place and prep mise en place

Ensure that the walk-in coolers and dry storage spaces are kept clean and organized in accordance with Hazard Analysis Critical Control Point (HACCP) guidelines and restaurant guidelines

Taste the daily mise en place to ensure proper seasoning and quality

Lead an assigned station to ensure that all line cooks are preparing and plating the dishes properly

Work in conjunction with the dining room and kitchen expeditor to ensure proper timing of all courses leaving the kitchen

Work in conjunction with the Chef de Cuisine and porter team to ensure that all equipment and facilities are maintained in accordance with building standards and basic service standards

Maintain the Hazard Analysis Critical Control Point (HACCP) documentation focusing on data entry and daily upholding of standards
Hiring
Assist in interviewing potential kitchen employees when needed

Actively seek out new members for our kitchen team to ensure a proper foundation as the restaurant grows and develops

Act as the primary supervisor of line cook, commis, and extern teams and facilitate their growth via skills training and daily mentorship
Menu Development
Support the Chef de Cuisine with the development of new dishes

Assist in writing and costing recipes for menu

Develop new techniques for each dish as they become necessary
Qualification Standards
3+ years Michelin-star restaurant experience required

3+ years management experience required

Advanced and accurate knife skills

Ability to read and follow recipes and standards

Strong oral, written, and interpersonal communication skills

Strong computer skills with working knowledge of Microsoft Office and Outlook

Capability to teach and mentor others

Ability to work independently and coordinate multiple tasks

Experience with a variety of cooking styles and techniques

Ability to adapt and make decisions quickly in a fast-paced environment

Ability to lift and carry up to 50 lbs.

Ability to stand for extended periods of time
This job description above does not list each and every job responsibility of a Sous Chef. Other duties and responsibilities may be assigned as necessary.
---
Compensation Details
Compensation: Salary ($72,000.00 - $75,000.00)
Benefits & Perks: Health Insurance, Dental Insurance, Vision Insurance, Paid Time Off, 401k, Commuter Benefits, Dining Discounts, Wellness Program
---
---
American
Fine Dining, Restaurant Group
4 Employee RecommendationsSee Details
Part of Make it Nice
Eleven Madison Park is a fine-dining restaurant driven by a commitment to serve the most delicious food with the most gracious hospitality. We feature a thoughtful multi-course menu, inspired by local and seasonal ingredients. Led by Chef Daniel Humm, the kitchen and dining room teams work together to create one-of-a-kind experiences for our guests. We are proud to have been awarded four stars from The New York Times, three Michelin stars, 2016 James Beard for Outstanding Service, the Ferrari Trento Art of Hospitality Award, and to have been named the best restaurant in North America on the World's 50 Best Restaurant List.
As a part of Make it Nice, employees at Eleven Madison Park are given an opportunity to discover and pursue their passion while learning and challenging themselves. Our team is made up of diverse people committed to collaboration, contribution and excellence.
Awards
2023
2022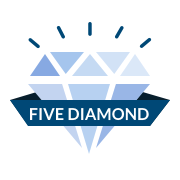 2022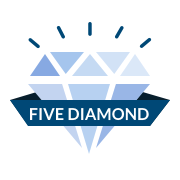 2021
2010
2021
2020
2019
2017
2020
2018
2012
2018
2017
2016
2015
2011
2008
2004
2014
2016
2011
2015
2014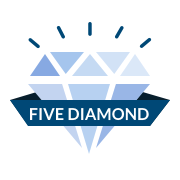 2020