---
---
Required Years of Experience
0-1 years
---
Job Details
Blue Hill, Chef Dan Barber's farmstead restaurant, hosts elegant events at its two restaurant locations (Manhattan and Westchester) and at off-site venues.
We are looking to add great talent, with a flexible schedule, to our events service team starting in the Spring of 2023.
Individuals who are passionate about local ingredients and interested in becoming part of a dynamic team are encouraged to submit an application here

Set up and break down event spaces: This involves moving furniture and equipment, setting up tables and chairs, and ensuring that the event space is arranged according to the client's specifications..

Clean and maintain event spaces: After an event is over, the events houseman is responsible for cleaning up the event space and ensuring that it is ready for the next event.

Responding to spills and other messes: During the event, houseman may be responsible for responding quickly to spills or other messes to prevent slips and falls and maintain a clean environment.

Trash and waste removal: The houseman is responsible for collecting and disposing of all trash and waste generated during the event. This may include emptying trash cans, sweeping up debris, and ensuring that waste is properly sorted and disposed of.

Provide general assistance to event attendees: This could include helping guests find their seats, answering questions, and providing directions to different areas of the venue.

Ensure all items related to events are organized, and properly stored and maintained.

Other duties as assigned: Depending on the needs of the event, the events houseman may be asked to perform other tasks such as delivering food and beverages or helping with parking and transportation.

EOE/M/F/D/V/SO


---
Compensation Details
Compensation: Hourly ($20.00 - $25.00)
---
Farm To Table, New American
Fine Dining
Part of Blue Hill Farm
Blue Hill at Stone Barns is regarded as one of the most exciting and innovative places to eat, cook, learn and explore, garnering widespread attention and accolades, including the James Beard award in 2015 for the Most Outstanding Restaurant in the US, and ranking among the World's 50 Best List.
Blue Hill at Stone Barns consistently attracts loyal, dedicated and curious employees. Please be one of them. As a member of our team, engage in unique learning experiences and be a part of a community that's pushing the boundaries of 'farm-to-table' dining.
Blue Hill at Stone Barns is looking for great people with passion.
We are a small family run company that began with Blue Hill Farm. Today we are two restaurants, a cafe, a catering business, and a marketplace. Chef Dan Barber and co-owners David and Laureen Barber, have cultivated a cutting edge farm-to-table dining experience that is actually a table in the middle of an 80 acre working farm. We are 30 miles from midtown Manhattan and yet it looks and feels like the rolling hills of Vermont. Come join us!
EOE M/F/D/V
Awards
2023
2022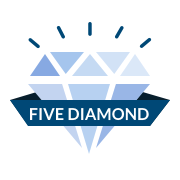 2022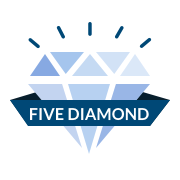 2021
2021
2020
2020
2019
2018
2017
2015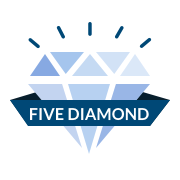 2020