---
---
Required Years of Experience
2 years
---
Job Details
Eleven Madison Park is a three Michelin-starred restaurant led by Chef Daniel Humm featuring a thoughtful, multi-course plant-based menu inspired by local and seasonal ingredients. Our team is driven by a commitment to serve the most delicious food with the most gracious hospitality.

We are looking for a passionate and experienced Bartender to join our dining room team.
**In order to gain the necessary hands-on experience in all areas of the dining room and become familiar with our company's culture and values, the introductory period for this role will require rotation through the various service positions before assuming the day-to-day bartender responsibilities.**
Overview of Responsibilities:
Perform all tasks required to open the bar and set up for service, including preparing garnishes and syrups
Prepare beverages for guests at the bar and in the dining room
Serve food to guests at the bar and in the dining room, as needed
Provide warm and welcoming service to guests, create memorable guest experiences
Guide guests through any questions and make intentional recommendations
Anticipate guests' needs and create strong guest relationships; recognize regulars and industry leaders
Maintain current knowledge of all food and beverage menus
Assist in create seasonal cocktail lists
Assist with monthly liquor inventory
Requirements for Success:
Existing knowledge of food, wine, spirits, cocktails, beer, coffee, and tea
Strong knowledge of dietary allergies
Ability to communicate clearly and efficiently
Commitment to excellence
Desire to learn
Positive attitude
Passion for food, beverage, and hospitality
Ability to work cleanly and maintain attention to detail
At least 2 years' experience in a high volume environment and/or working with a craft cocktail program
Experience in fine dining is preferred
Proof of Covid vaccination
What we offer:
Competitive Compensation and Tip Structure
Focused professionals pursuing a common goal
Weekly education classes on various topics including, wine, spirits, restaurant culture
Generous referral program
Competitive benefits package, including, health insurance, 401K, paid time off
Continual growth opportunities
---
Compensation Details
Compensation: Hourly ($15.00) plus tips
Benefits & Perks: Health Insurance, Dental Insurance, Vision Insurance, Paid Time Off, 401k, Commuter Benefits, Dining Discounts, Wellness Program
---
American
Fine Dining, Restaurant Group
4 Employee RecommendationsSee Details
Part of Make it Nice
Eleven Madison Park is a fine-dining restaurant driven by a commitment to serve the most delicious food with the most gracious hospitality. We feature a thoughtful multi-course menu, inspired by local and seasonal ingredients. Led by Chef Daniel Humm, the kitchen and dining room teams work together to create one-of-a-kind experiences for our guests. We are proud to have been awarded four stars from The New York Times, three Michelin stars, 2016 James Beard for Outstanding Service, the Ferrari Trento Art of Hospitality Award, and to have been named the best restaurant in North America on the World's 50 Best Restaurant List.
As a part of Make it Nice, employees at Eleven Madison Park are given an opportunity to discover and pursue their passion while learning and challenging themselves. Our team is made up of diverse people committed to collaboration, contribution and excellence.
Awards
2023
2022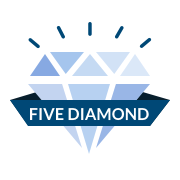 2022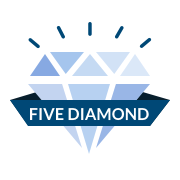 2021
2010
2021
2020
2019
2017
2020
2018
2012
2018
2017
2016
2015
2011
2008
2004
2014
2016
2011
2015
2014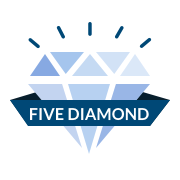 2020