---
---
Required Years of Experience
0-1 years
---
Job Details
FARMS is a paid six month front-of-house apprenticeship for those with a deep curiosity for the intersection of restaurant hospitality, regenerative agriculture and culinary experimentation.

Apprentices work with the front-of-house team at Blue Hill at Stone Barns, rotating through various dining room positions to expand their knowledge of restaurant operations. Programming also involves weekly readings and discussions, guest speakers, and independent research projects, with the goal of developing interdisciplinary and hands-on food system knowledge. Apprentices will learn about themes including seed breeding, whole grain milling and baking, grass-fed animal processing and ecological fermentation, focusing on the connection between farm, kitchen and human and planetary health.

Requirements
This position requires a flexible schedule, including availability on evenings and weekends. An ideal candidate prioritizes a guest-orientated approach and works well in a team. A high school diploma is preferred. This role requires manual dexterity, auditory and visual skills, and the ability to follow oral instructions. Reasonable accommodations may be granted to enable individuals with disabilities to perform the essential functions.

Job Duties
Apprentices are expected to execute pre and post-service checklists, and participate in restaurant service based on role (backwaiter, runner, front waiter, etc). Tasks may include: polishing silver and glassware, maintaining plateware organization, crumbing tables and pouring water, greeting guests and assisting with arrival and departure, marking glassware and helping with beverage service, running food and clearing plates, and other duties as assigned by supervisor.

Apprentices are expected to complete readings and assignments, participate in discussion, and assist with hands-on educational and research projects.



EOE/M/F/D/V/SO
---
Compensation Details
Compensation: Hourly ($15.00 - $18.00)
---
---
Farm To Table, New American
Fine Dining
Part of Blue Hill Farm
Blue Hill at Stone Barns is regarded as one of the most exciting and innovative places to eat, cook, learn and explore, garnering widespread attention and accolades, including the James Beard award in 2015 for the Most Outstanding Restaurant in the US, and ranking among the World's 50 Best List.
Blue Hill at Stone Barns consistently attracts loyal, dedicated and curious employees. Please be one of them. As a member of our team, engage in unique learning experiences and be a part of a community that's pushing the boundaries of 'farm-to-table' dining.
Blue Hill at Stone Barns is looking for great people with passion.
We are a small family run company that began with Blue Hill Farm. Today we are two restaurants, a cafe, a catering business, and a marketplace. Chef Dan Barber and co-owners David and Laureen Barber, have cultivated a cutting edge farm-to-table dining experience that is actually a table in the middle of an 80 acre working farm. We are 30 miles from midtown Manhattan and yet it looks and feels like the rolling hills of Vermont. Come join us!
EOE M/F/D/V
Awards
2023
2022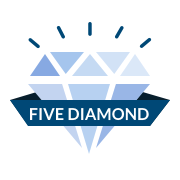 2022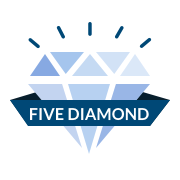 2021
2021
2020
2020
2019
2018
2017
2015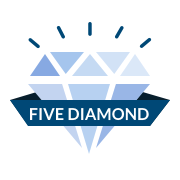 2020