---
---
Required Years of Experience
1 year
---
Job Details
Eleven Madison Park is a three Michelin-starred restaurant in NYC led by Chef Daniel Humm. We feature a thoughtful, multi-course plant- based menu inspired by local and seasonal ingredients. Our team is driven by a commitment to serve the most delicious food with the most gracious hospitality.
We are looking for passionate and experienced people to join our Dining Room team.
As a Kitchen Server you will gain a solid understanding of our style of service and our company's culture. This position lays the groundwork for all future opportunities for growth within our team.
Requirements for Success:
Commitment to excellence
Desire to learn
Passion for food and hospitality
Positive attitude
Wholeheartedly enjoy "Making it Nice"
Proof of COVID vaccine
What we offer:
Competitive Compensation and Tip Structure
Focused professionals pursuing a common goal
Weekly education classes on various topics including, wine, spirits, restaurant culture
Generous employee referral program
Competitive benefits package, including, health insurance, 401K, paid time off
Continual growth opportunities.

This is an amazing opportunity to be a part of our team and grow with us!
Make it Nice is the parent company behind Eleven Madison Park, Made Nice, and Davies and Brook. Our company culture supports the growth and development of our employees, and provides opportunities for education and advancement. We offer a comprehensive benefits package, including medical/dental/vision, flexible spending accounts, employee dining discounts, 401k, and paid time off after a required waiting period. Make it Nice provides equal employment opportunities (EEO) to all applicants for employment without regard to race, color, religion, gender, sexual orientation, national origin, age, disability, genetic information, marital status, amnesty, or status as a covered veteran in accordance with applicable federal, state and local laws.
---
Compensation Details
Compensation: Hourly ($15.00) plus tips
Benefits & Perks: Health Insurance, Dental Insurance, Vision Insurance, Paid Time Off, 401k, Commuter Benefits, Dining Discounts, Wellness Program
---
American
Fine Dining, Restaurant Group
4 Employee RecommendationsSee Details
Part of Make it Nice
Eleven Madison Park is a fine-dining restaurant driven by a commitment to serve the most delicious food with the most gracious hospitality. We feature a thoughtful multi-course menu, inspired by local and seasonal ingredients. Led by Chef Daniel Humm, the kitchen and dining room teams work together to create one-of-a-kind experiences for our guests. We are proud to have been awarded four stars from The New York Times, three Michelin stars, 2016 James Beard for Outstanding Service, the Ferrari Trento Art of Hospitality Award, and to have been named the best restaurant in North America on the World's 50 Best Restaurant List.
As a part of Make it Nice, employees at Eleven Madison Park are given an opportunity to discover and pursue their passion while learning and challenging themselves. Our team is made up of diverse people committed to collaboration, contribution and excellence.
Awards
2022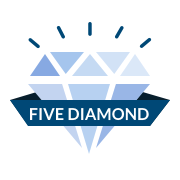 2022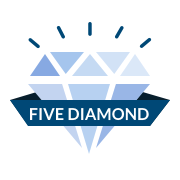 2021
2010
2021
2020
2019
2017
2020
2018
2012
2018
2017
2016
2015
2011
2008
2004
2014
2016
2011
2015
2014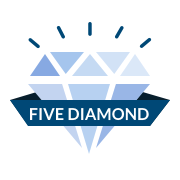 2020