---
---
Required Years of Experience
1 year
---
Job Details
Alinea Restaurant seeks a full time host to join our team in Chicago. The ideal candidate must be able to effortlessly multi-task, possess great communication skills, and enjoys the learning aspects of food and beverage.


Benefits
Compensation and Benefits:
Competitive hourly wage, starting at $19.50-20/hr.
Medical, vision, dental and life benefits available on the 1st of the month following full-time employment.

50% company contribution to single HMO during first 2 years of full-time employment, 100% contribution available after 2 years.

Paid time off
401(K) with a company match up to 4% of deferred earnings.
CTA/Ventra discount available after 1 month of full-time employment.
Employee Dining Discount, 20% to any Alinea Group restaurant.
Referral Bonus Program Available.
Steps to Apply:
Send in your resume for review
Schedule phone interview with Human Resources
Requirements
Responsibilities of the Role:
Full time, 40+ hours a week.
Maintains expert level knowledge of all reservations, People of Note (PON), dietary restrictions, and guest requests for each service.
Greets guests and maintains welcoming atmosphere at the entrance.
Recognizes and welcomes regulars and PONs.
Anticipates guest needs and respond promptly.
Accommodates all requests for information courteously.
Organizes and maintains secure storage of guest items.
Returns guest items according to established policies and procedures.
Communicates PON arrivals and special requests to management immediately.
Responds to guest complaints with the utmost professionalism and represents the brand at all times.
Performs other duties as assigned by management.
Physical Requirements:
Must be able to seize, grasp, turn and hold objects with hands.
Must be able to work on your feet for at least 8 hours.
Fast paced movements are required to go from one part of the restaurant to another.
Must be able to move, pull, carry, or lift at least 35 pounds.
Occasionally kneel, bend, crouch and climb as required.
Must be able to stand, walk, lift, bend and climb stairs for long periods of time.
Must be able to bend, stoop, lift, reach, push, twist, walk, crouch, and squat.
___________________________________________
The Alinea Group is an equal opportunity employer. We value diversity in gender, race, ethnicity, sexual orientation, gender identity, disability, religion, age, veteran status, life experiences and ideas. We are committed to providing equal employment opportunities and strive to provide an inclusive culture that embraces diversity.
Must be eligible to legally work in the United States. We use E-Verify.
---
Compensation Details
Compensation: Hourly (Based on Experience)
Benefits & Perks: Health Insurance, Dental Insurance, Vision Insurance, Paid Time Off, 401k, Commuter Benefits, Potential Bonuses, Dining Discounts
---
Required Skills
Reservation Management Platforms
---
---
American, New American
Fine Dining
Part of The Alinea Group
Alinea was founded in 2005 by Chef Grant Achatz and Nick Kokonas.
Featuring a single, seasonally driven tasting menu of between 18 and 22 courses, the experience of dining at Alinea is not only delicious, but also fun, emotional, and provocative.
Alinea has been universally praised for its innovative approach to modernist cuisine. It has three times been named the Best Restaurant in America and is the only restaurant in Chicago, and one of only 12 in the U.S., to earn the coveted Michelin 3-Star rating. It has also won the James Beard Award for Best Service in the United States.
Awards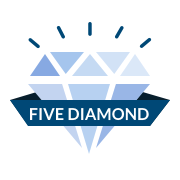 2022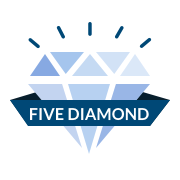 2021
2022
2021
2020
2008
2020
2019
2019
2018
2018
2017
2016
2017
2016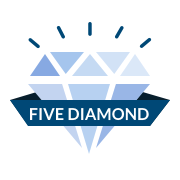 2020