---
---
Required Years of Experience
1 year
---
Job Details
James Beard Award-Winning Chef Andrew Carmellini and the New York City-based NoHo Hospitality Group team is in Detroit!
Featuring Detroit-inspired design with multiple food and beverage venues from NoHo Hospitality Group, The Shinola Hotel reflects the best of Shinola's American-built craftsmanship to provide an experience worthy of the city itself.
Ideal Candidates:
*Have excellent knife skills
*Have knowledge of cooking procedures, safety and sanitation
*Have experience on multiple stations in the kitchen
*Are able to lift 25 lbs or more
*Prepare and execute key components of dishes
*Ensure quality and accuracy of products and dishes
*Support their fellow cooks
Benefits:
We offer medical, dental, and vision benefits day of hire for full-time employees, 401(k), Paid Time Off, as well as other incredible discounts!
Since first partnering in 2009, chef Andrew Carmellini, Josh Pickard and Luke Ostrom have opened anational portfolio of restaurants and culinary services at preeminent hotels, live music venues and majormetropolitan sports arenas and airports across New York City, Baltimore, Detroit and Nashvilleincluding Locanda Verde, The Dutch, Joe's Pub and The Library at The Public, Lafayette, Bar Primi,Leuca, Westlight, Mister Dips, Rec Pier Chop House, The Cannon Room, San Morello, Evening Bar,The Brakeman, Penny Red's, Carne Mare, The Dutch Nashville and Carne Mare Nashville. The teamactively runs food and beverage operations in four hotels, including The Greenwich Hotel, The WilliamVale, Sagamore Pendry Baltimore and the Shinola Hotel. Known for delivering quality experiences andpertinent culinary culture, each place is a distinctly owned, handcrafted labor of love. They've receivedwidespread critical acclaim, recognition on countless "Best of" lists, a Michelin star, and two covetedJames Beard Foundation awards. To learn more, visit nhgnyc.com or AndrewCarmellini.com.
---
Compensation Details
Compensation: Hourly (Based on Experience)
Benefits & Perks: Health Insurance, Dental Insurance, Vision Insurance, Paid Time Off, 401k, Commuter Benefits, Dining Discounts
---
Full Service Hotel, Boutique Hotel
Part of NoHo Hospitality Group
Shinola Hotel is a boutique hotel in the heart of downtown Detroit that embodies the pride and ingenuity of Detroit with unparalleled design, on-site dining and shopping.
Indulge in a diverse array of culinary experiences at Shinola Hotel, where we are proud to feature some of the best new restaurants in Detroit. Grab a classic cocktail in the Living Room or Evening Bar, taste the authentic Southern Italian dishes at San Morello, try the brews and Detroit-style fried chicken at The Brakeman and Penny Red's or dig in to some griddle burgers, boozy shakes and more at Mister Dips.
Awards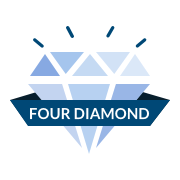 2022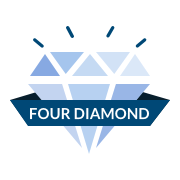 2021