---
---
Required Years of Experience
1 year
---
Job Details
Zahav is seeking a fired up line cook to join our dedicated team. This person will work in a fast-paced, fine dining kitchen in a restaurant built on bringing exceptional hospitality. This person is highly motivated, dependable, and looking to grow. Candidates are punctual, professional, and recipe/task-oriented. This is an approximately 45 hour per week role, with 4 shifts per week. Zahav is open Tuesday - Saturday for indoor and outdoor dining. Ability to work Friday and Saturday is mandatory.

Zahav is the anchor of the CookNSolo Restaurants family, led by co-owners Chef Michael Solomonov and Steve Cook. In addition to Zahav, the restaurants in CookNSolo's Israeli village, all in Philadelphia, are Dizengoff, Abe Fisher, Federal Donuts, Goldie, K'Far, Laser Wolf, and Merkaz. For more info, check out www.cooknsolo.com.
---
Compensation Details
Compensation: Hourly ($16.00 - $18.00)
Benefits & Perks: Health Insurance, Dental Insurance, Vision Insurance, Paid Time Off, Dining Discounts
---
---
---
Middle Eastern
Upscale Casual
Part of CookNSolo Restaurants
Zahav is a modern Israeli restaurant that brings the authentic flavors of Israel's cultural heritage to Philadelphia.
The name Zahav means "gold" in Hebrew, and is a reference to Jerusalem, which has been a cultural crossroads for thousands of years. The design of the restaurant echoes the hidden courtyards of Jerusalem, with golden limestone floors and walls, hand-carved tables, and soaring ceilings.
The soul of Zahav is the laffa bread, baked to order in our wood-fired Taboon; the creamy and nutty hummus that will transport you to Jerusalem; and the sizzling skewers of meat grilled over hardwood charcoal. Zahav offers a small plates menu that encourages guests to sample the large variety of cultural influences on the cuisine of Israel - from Eastern Europe to North Africa and from Persia to the Eastern Mediterranean.
Guests can relax and enjoy the bounty of the Israeli table with a cold Lemonnana, a cocktail from our award-winning list, or a bottle of boutique Israeli wine from one of the largest selections outside of Israel.
Zahav 237 Saint James Place
Philadelphia, PA 19103
215-625-8800
Awards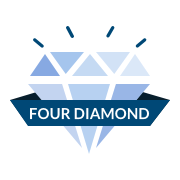 2022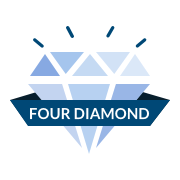 2021
2011
2019
2017
2018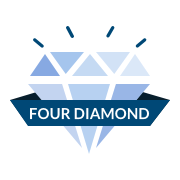 2020