---
---
Required Years of Experience
1 year
---
Job Details
Marcel's by Robert Wiedmaier is looking for skilled, passionate individuals with fine dining experience to work in a high-standard, fast-paced kitchen. We are an award winning restaurant with a team building, educational atmosphere. We pride ourselves in the quality of our product and strive to make everything in-house from locally sourced, seasonal ingredients. The Line Cook position will consist of assisting the Chef de Cuisine and Executive Sous Chef with their daily tasks as well as learning all stations to be able to fill in where needed. Starting at $20 and up depened on experience.
Responsible for daily mis-en-place preparation for assigned station.
Required to demonstrate basic knife skills
MUST

have a knowledge of butchery and fabrication of fish(i.e skinning, filleting, pin boning) and poultry (i.e ducks, chicken), as well as some whole animal butchery.
Able to take direction and constructive feedback from Management.
Must have open availability including weekends and holidays.
Maintain a positive attitude in the work environment.
Highest level of professionalism.
Answer, report and follow Chef de Cuisine or Sous Chef's instructions
Qualifications:
1- 2 years of experience as a Line Cook in a Fine Dining restaurant
Must be able to butcher and fabricate, fish (round and flat), whole animal and whole poultry.
Must Be Available Wednesday-Sunday 1:30 pm to Close (typically between 10:00pm-12am depending on the evening)
Culinary Degree, not required by preferred
Proven cooking experience, including experience as a line chef, restaurant cook or prep cook
Excellent understanding of various cooking methods, ingredients, equipment and procedures
Accuracy and speed in executing assigned tasks
---
Compensation Details
Compensation: Hourly ($20.00 - $25.00)
---
---
---
French, Belgian, New American
Fine Dining
Part of RW Restaurant Group
Marcel's opened in 1999, three months after the birth of his first son, Marcel Laurent. Robert Wiedmaier, born and trained in Europe, has championed haute-cuisine to Washington's finest.
Marcel's is Chef Wiedmaier's flagship restaurant and a RW Restaurant Group restaurant, along with Brasserie Beck, Mussel Bar & Grille and Wildwood Kitchen.
(202) 296-1166
Awards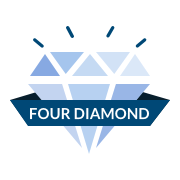 2020