---
---
Required Years of Experience
1 year
---
Job Details
Marcel's by RW is looking for a Restaurant Administrative Manager to ensure all daily activities run smoothly and efficiently. Restaurant Administrative Manager responsibilities include daily office taks, such as submiting invoices, printing menus, assisting in taking reservation over the phone, and any other administrative needs of the General Manager and Chef De Cuisine. To be successful in this role, we need someone who has excellent computer skills as well as is familiar with restaurant operations and have a good understanding of what makes great customer service. Hours for this position are 11:30 am - 9:00pm, Wednesday thru Sunday, starting at $22/hr.
Responsibilities
Implement & Maintain Office record retention of invoices, payroll, schedules, financial records such as contracts and Government issued licenses
Assist with Public Relations & Marketing Director for timely flow of information for Patrons and Staff
Assist General Manager and Executive Chef with maintaining and disseminating Employee Schedules
During hours of Operation, oversee telephone and Guest Interactions
Assist General Manager and Executive Chef with

Monitoring

compliance with safety and hygiene regulations
Gather guests' feedback and provide details of concerns, complaints or compliments to General Manager and Executive Chef on a daily basis.
Skills
Work experience requires 1-2 years Restaurant Experience, 1 year as a assistant manager or a similar work experience in the Hospitality Field
Excellent working knowledge of IT applications such as Toast, Google Docs, Microsoft Office
Ability to calmly and cohesively articulate Communications among the Team Management, Staff and patrons.
---
Compensation Details
Compensation: Salary/Hourly (Based on Experience)
---
Required Skills
Work In a Fast-Paced Environment
---
French, Belgian, New American
Fine Dining
Part of RW Restaurant Group
Marcel's opened in 1999, three months after the birth of his first son, Marcel Laurent. Robert Wiedmaier, born and trained in Europe, has championed haute-cuisine to Washington's finest.
Marcel's is Chef Wiedmaier's flagship restaurant and a RW Restaurant Group restaurant, along with Brasserie Beck, Mussel Bar & Grille and Wildwood Kitchen.
(202) 296-1166
Awards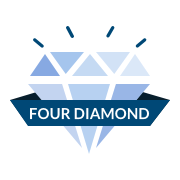 2020