---
---
Required Years of Experience
2 years
---
Job Details
Masaharu Morimoto's flagship restaurant, Morimoto, affiliated with STARR Restaurants, serves as a showcase for the world-renowned chef's exhilarating cuisine. Drawing inspiration from both Japanese tradition and Western culinary techniques, Morimoto unlocks hidden layers of flavor on every plate from an a la carte meal to an opulent omakase (tasting menu), pristine sushi, sashimi and maki.
Japanese Chef Masaharu Morimoto is seeking full-time hourly
Line Cooks
to join our highly skilled team at our restaurant in downtown Philadelphia.
We Offer: An opportunity for career advancement and professional growth. Competitive pay, paid time off, dining discounts, comprehensive benefits coverage, commuter benefits, 401k options, and more!


Qualified Candidates will have:
2+ experience as a line cook in an Asian or Japanese inspired restaurant which is highly rated
Experience with a wok, tempura, and other classic preperations highly desired
The Ability to multi-task in a fast paced restaurant.
Maintain positive relationship with team to help train, learn, and share skills
The Ability to work well in a team setting and can take direction well
Morimoto is an equal opportunity employer. All applicants will be considered for employment without attention to race, color, religion, sex, sexual orientation, gender identity, national origin, veteran or disability status.
---
Compensation Details
Compensation: Hourly (Based on Experience)
Benefits & Perks: Health Insurance, Dental Insurance, Vision Insurance, Commuter Benefits, Dining Discounts
---
Required Skills
Charcuterie and Cheese Board Arrangement
---
---
---
Japanese
Fine Dining
Part of STARR Restaurants
The gold standard for contemporary Japanese cuisine in the vibrant culinary capital of Philadelphia, Masaharu Morimoto's flagship restaurant serves as a sublime showcase for the world-renowned chef's exhilarating native cuisine. Pulling from both ancient Japanese tradition and of-the-moment culinary technique, the world-renowned Morimoto unlocks hidden layers of flavor on every plate, whether it's sublime cuts of pristine sashimi or an inventive, unexpected spin with truly global influences. A haven for food enthusiasts with diverse and discerning palates, the Iron Chef accommodates all styles of dining, from an inventive mix-and-match a la carte meal to an opulent omakase, or tasting menu, tailored to your tastes by our kitchen. The breathtaking décor, built around a modern-yet-organic aesthetic that is both cutting-edge and comfortable, furthers the immersion into Morimoto's daring, delicious world.
Awards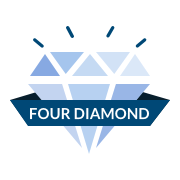 2020