---
---
Required Years of Experience
2 years
---
Job Details
North Pond, a Michelin star restaurant in the heart of Lincoln park, is hiring a pastry cook.
The ideal candidate will play an important role in delighting our guests and working well with a seasoned team of professionals.
This is afull-time job Thursday- Sunday with three days off and competitive pay.
We personally invest in the growth of our employees, and as such, you will work closely with our Chefs and be a part of the creative process.
This is great opportunity for someone eager to showcase their skills.
We pride ourselves in providing our staff and our guests with the highest standards for health and safety. We have developed comprehensive health and safety policies and procedures to ensure everyone's well-being.
Our clientele is made up of people who have celebrated with us for years. They took great care of us during this past year. They are eager to continue supporting us, looking forward to enjoying superior product and the exemplary service for which we are known.
If you feel that you have the qualities to work with a professional demeanor, a sense of humor and a desire to do your best, send us your resume.
Previous fine dining experience is strongly recomended. You must work well with others. Please forward your resume to [email protected]
---
Compensation Details
Compensation: Hourly (Based on Experience)
---
---
American
Fine Dining
Awards
2021
2020
2019
2012
2018
2017
2016
2015
2014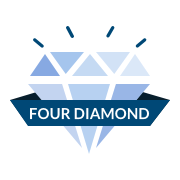 2020