---
---
Required Years of Experience
2 years
---
Job Details
Experienced Server
Brennan's seeks experienced, passionate, focused and efficient servers to join our talented service team. Brennan's is one of the most celebrated restaurants in the United States – Recently named "One of America's 38 Essential Restaurants" by Eater, a "Top 10 New Orleans Restaurant" by the Times Picayune, and a "top 200 restaurants in the world" by Conde Nast Traveler.
About You:
2-3 years of restaurant experience in upscale concept
High volume background is preferred
Excellent leadership, communication and organizational skills
Micros proficiency is a plus
Your Benefits:
Flexible Schedule
Generous Paid Time Off
Medical, Dental & Vision Insurance
401-K
Free Shift Meals + employee discount at all Ralph Brennan Restaurants
Excellent opportunities for career growth
About the Job:
Servers at Brennan's are responsible for serving guests in a professional and welcoming manner to ensure total guest satisfaction. Servers must have a commanding presence in the dining room, be able to multi-task, and should enjoy interacting with guests. Servers must be knowledgeable and passionate about food, wine, hospitality, and delivering on our service standards. 2+ years experience in a fine dining restaurant is a must.

The City of New Orleans has mandated requirements to enter certain establishments, including restaurants. This includes employees of RBRG.

All applicants MUST (1) provide proof of at least one dose of an approved COVID vaccine -OR- (2) a negative PCR test taken within the previous 72 hours to access a restaurant for an interview / orientation / or once hired.
---
Compensation Details
Compensation: Hourly ($25.00 - $36.00)
Benefits & Perks: Health Insurance, Dental Insurance, Vision Insurance, Paid Time Off, 401k, Dining Discounts, Wellness Program
---
---
---
Cajun / Creole
Fine Dining, Upscale Casual
Part of Ralph Brennan Restaurant Group
The original Brennan's, opened in 1946, recently emerged from an extensive renovation that spared no effort or expense by new co-owners Terry White and Ralph Brennan. Eight glamorous dining rooms, each steeped in New Orleans architecture and ambiance, celebrate the opulence of dining in a city where breakfast revelry is taken as seriously as a decadent dinner.
Brennan's menus are rooted in Creole traditions and are bolstered with contemporary New Orleans influences. Marrying classic and modern techniques yields a decidedly innovative approach and enhances our local, seasonal offerings.
Brennan's old-world elegance, fanciful decor and pampering service create a unique and sophisticated backdrop for a most memorable meal. Welcome!
Awards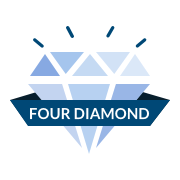 2020