---
---
Required Years of Experience
2 years
---
Job Details
Temple Court, a Tom Colicchio restaurant in the Beekman Hotel, is looking for its next Service Manager to join their growing team!
Responsibilities:
Responding to guest requests and complaints in a prompt and professional manner
Making appropriate service recovery gestures according to established guidelines in order to ensure total guest satisfaction
Caring for our guests through a hospitable presence on the floor and through coaching of the management and dining room staff
Supporting our staff through appropriate management and supervision to include scheduling, assigning, and directing work; appraising performance, rewarding and counseling employees; addressing employee concerns and resolving issues
Maintain staffing guide for all FOH positions
Involvement in the recruitment and new hire process to include interviewing, recruiting, and training new employees
Aid in coaching and managing the front door team to ensure smooth service at all points in the dining experience
Create staff training manuals and adhere to all Crafted Hospitality policies
Identifying and recognizing regular patrons to develop repeat business
New hire procedure including: orientation, culture and core values, safety training, service standards, restaurant policies and procedures, point of sale system for line staff and managers
Managing various operational permits
Ensuring Department of Health compliance
Monitoring and maintaining procedures to ensure the security and proper storage of event inventory and equipment. Replenishing supplies, inventory, uniforms, etc. in a timely manner and minimizing the misuse and breakage of china, glassware, linen, and supplies
Exhibiting willingness to assist event staff with their job functions during peak periods
Qualifications:
2 years previous service or supervisory experience at an operation with similar service, guest relation and operational standards
Having directly supervised at least 30 employees
General knowledge of wines and spirits including technical and service aspects is preferred
General knowledge of food preparation methods and culinary terminology
Ability to use Windows, Excel, Open Table, Micros, Avero and basic database programs. Basic understanding of the operating systems used on a PC type computer
Must be fluent in English and helpful to be conversational in Spanish, French or Italian
Ability to read, analyze and interpret general business documents, safety rules, professional journals, technical procedures, and governmental regulations
Ability to compose reports, business correspondence, task lists and procedure manuals
Ability to effectively present information and respond to questions from managers, team members and guests in a professional manner
Ability to apply creative solutions to practical problems and situations where limited standardization exists
Ability to remain flexible in determining a variety of problem solving approaches
The ability to carry out supervisory responsibilities in accordance with company philosophy, policies and applicable laws
Perks:
Medical, Dental, Vision Insurance options
Paid Time Off, increases with length of service
Daily family meal provided
Team outings, trainings, and speakers
Flex spending options (medical, transit, parking, dependent care)
Bi-monthly restaurant dining vouchers ($1,080 annual value)
Physical Demands The physical demands described here are representative of those that are to be met by an employee to successfully perform the essential functions of this job. Reasonable accommodations may be made to enable individuals with disabilities to perform the essential functions. While performing the duties of this Job, the employee is regularly required to stand; use hands to finger, handle, or feel; reach with hands and arms; talk or hear and taste or smell. The employee is frequently required to walk. The employee is occasionally required to climb or balance and stoop, kneel, crouch. The employee must regularly lift and /or move up to 25 pounds, frequently lift and/or move up to 50 pounds and occasionally lift and/or move up to 10 pounds. Specific vision abilities required by this job include close vision, color vision, peripheral vision, depth perception and ability to adjust focus. The statements in this job description are intended to describe the essential nature and level of work being performed. They are not intended to be all responsibilities or qualifications of the job.

Temple Court is an EEO Employer
---
Compensation Details
Compensation: Salary (Based on Experience)
Benefits & Perks: Health Insurance, Dental Insurance, Vision Insurance, Paid Time Off, Commuter Benefits, Dining Discounts
---
American
Fine Dining
Part of Crafted Hospitality
Acclaimed chef and restaurateur Tom Colicchio pulls inspiration from the rich history of the building and his own culinary journey to provide a menu of classics, old and new, reinvented with his signature, seasonal touch. The dining room, set with rich, jewel-toned furnishings and antique accents is a one-of-a-kind setting, and paired with our experienced team, we bring the best of fine dining and warm hospitality to this exquisite location. Join our growing team and be a part of this blossoming city mainstay.
Awards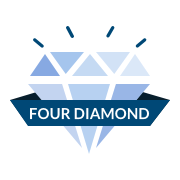 2020