---
---
Required Years of Experience
2 years
---
Job Details
Alinea Restaurant seeks a Chef De Partie to join our team in Chicago.The ideal candidate must be able to effortlessly multi-task, possess great communication skills, and enjoys the learning aspects of food and beverage.

Must be eligible to legally work in the US.
Responsibilities of the Role:
Work under the direction of our chefs complete assigned tasks daily.
Follow prep lists and recipes.
Learns and executes specific dishes on their prescribed station.
Complies with all health department requirements of food safety and staff hygiene including but not exclusive to labeling, time, and temperature.
Actively participates in the positive relationship between FOH and BOH teams by maintaining steady stream of communication with entire staff.
Follows safety and emergency procedures to protect staff, guests, and property.
Reports any maintenance deficiencies immediately to appropriate personnel.
Maintains thorough understanding of industry and stays abreast of industry trends.
Demonstrates courteous and cooperative behavior when interacting with public and staff; acts in a manner that promotes a harmonious and effective workplace environment.
Predominantly works the PM shifts through the entirety of service.
Compensation and Benefits
Starting at $18/hr
Medical, vision, dental and life benefits available on the 1st of the month following full-time employment.
Paid time off.
401(K) with a company match up to 4% of deferred earnings.
CTA/Ventra discount available after 1 month of full-time employment.
Employee Dining Discount, 20% to any Alinea Group restaurant.
Referral Bonus Program Available.
Steps to Apply:
Send in your resume for review
Schedule phone interview with Human Resources
_________________________________________________________________________________________
The Alinea Group is an equal opportunity employer. We value diversity in gender, race, ethnicity, sexual orientation, gender identity, disability, religion, age, veteran status, life experiences and ideas. We are committed to providing equal employment opportunities and strive to provide an inclusive culture that embraces diversity.
Must be eligible to legally work in the United States. We use E-Verify.
---
Compensation Details
Compensation: Hourly (Based on Experience)
Benefits & Perks: Health Insurance, Dental Insurance, Vision Insurance, Paid Time Off, 401k, Commuter Benefits, Potential Bonuses, Dining Discounts, Wellness Program
---
---
---
American, New American
Fine Dining
Part of The Alinea Group
Alinea was founded in 2005 by Chef Grant Achatz and Nick Kokonas.
Featuring a single, seasonally driven tasting menu of between 18 and 22 courses, the experience of dining at Alinea is not only delicious, but also fun, emotional, and provocative.
Alinea has been universally praised for its innovative approach to modernist cuisine. It has three times been named the Best Restaurant in America and is the only restaurant in Chicago, and one of only 12 in the U.S., to earn the coveted Michelin 3-Star rating. It has also won the James Beard Award for Best Service in the United States.
Awards
2021
2020
2008
2020
2019
2019
2018
2018
2017
2016
2017
2016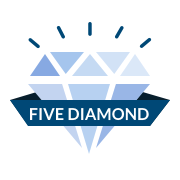 2020