---
---
Required Years of Experience
3 years
---
Job Details
MOMOTARO, named #6 on Phil Vettel's Top 50 Restaurants in Chicago, is looking for talented and passionate servers to join our team!
This is an ideal position for someone who is dedicated to the art of hospitality and is seeking to become a member of an energetic and hard-working team. We want candidates that are excited to learn about Japanese cuisine and spirits! Qualified candidates MUST possess:
- at least 3 years of experience in a fast-paced, chef-driven restaurant
- a deep knowledge of Modern cuisine
- an understanding of global wine, craft beer, and cocktails
- a curious and inquisitive nature with a great attitude
- Open availability. Full time inquiries only.
Please submit your resumes via Culinary Agents. We're looking forward to meeting with you!
---
Compensation Details
Compensation: Hourly ($8.40) plus tips
---
---
---
Japanese, Sushi
Upscale Casual
2 Employee RecommendationsSee Details
Part of Boka Restaurant Group
Momotaro is a multi-dimensional Japanese restaurant located in the West Loop. Chef Gene Kato oversees the Japanese seasonal kitchen. Momotaro recently received 3 stars from Phil Vetell of the Chicago Tribune and landed at number 6 on his Top 50 Restaurants annual list. Momotaro, designed by the world renowned Avroko, also contains a subterranean Izakaya and an elegant second floor private space that overlooks the main dining room.
Awards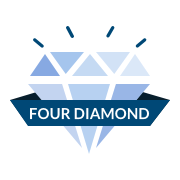 2020