---
---
Required Years of Experience
1 year
---
Job Details
Job Details
Roister, the Alinea Group's convivial & casual restaurant, seeks strong line cooks and prep cooks. At Roister we've built our kitchens to be the restaurant and surround our guests. food is rooted in primal cooking techniques combined with modern technology and an open hearth. The results are an award winning combination of understated platings and vibrant flavors. The ideal candidate considers cooking their career, enjoys a challenge, and has a team-oriented attitude. Opportunities for advancement are available to those who possess excellent performance and dedication. Please be familiar with Roister by visiting our website www.roisterrestaurant.com and reading reviews.
Responsibilities of the Role:
Work under the direction of our chefs
Follow prep lists and recipes
40-50 hours per week
Prep, AM shifts available
Physical Requirements:
Must be able to seize, grasp, turn and hold objects with hands.
Must be able to work on your feet for at least 8 hours.
Fast paced movements are required to go from one part of the restaurant to another.
Must be able to move, pull, carry, or lift at least 35 pounds.
Occasionally kneel, bend, crouch and climb as required.
Must be able to stand, walk, lift, bend and climb stairs for long periods of time.
Must be able to bend, stoop, lift, reach, push, twist, walk, crouch, and squat.
Compensation and Benefits:

Medical, vision, dental and life benefits available on the 1st of the month following full-time employment.

50% company contribution to single HMO during first 2 years of full-time employment, 100% contribution available after 2 years.

Paid time off available for use after 6 months of full-time employment.
401(K) after 6 months, with Alinea Group matching up to 4% of deferred earnings.
CTA/Transit discount available after 6 months of full-time employment.
Employee Dining Discount, 20% to any Alinea Group restaurant.
Referral Bonus Program Available
Steps to Apply:
Send your resume
Schedule working interview (paid minimum wage)
______________________________________________________________________________
The Alinea Group is an equal opportunity employer. Meaning we value diversity in gender, race, ethnicity, sexual orientation, gender identity, disability, religion, age, veteran status, life experiences and ideas. We are committed to providing equal employment opportunities and strive to provide an inclusive culture that embraces diversity.
Must be eligible to legally work in the United States. We use E-Verify.
---
Compensation Details
Compensation: Hourly (Based on Experience)
Benefits & Perks: Health Insurance, Dental Insurance, Vision Insurance, Paid Time Off, 401k, Commuter Benefits, Dining Discounts
---
---
New American
Casual Dining
Part of The Alinea Group
West Loop of Chicago
CHEF ACHATZ | CHEF DAN PERRETTA | NICK KOKONAS
Awards
2019
2018
2017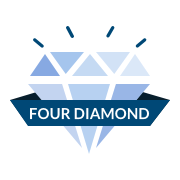 2020