---
---
Required Years of Experience
2 years
---
Job Details
USHG is looking for Manhatta's next Executive Chef!
Founded by CEO Danny Meyer with the opening of Union Square Cafe in 1985, Union Square Hospitality Group has created some of New York's most beloved restaurants, cafes, and bars such as Gramercy Tavern, Maialino, The Modern, Marta and Porchlight to name a few!
An integral member of Manhatta's Leadership Team, this position must lead, inspire and embody our Family Values and our philosophy of Enlightened Hospitality in all interactions with our people, guests, vendors and the community.
Job Summary: The Executive Chef partners with the General Manager and Director of Operations to set, meet and exceed the goals of the business. The Executive Chef effectively balances all areas of the culinary operations with a business and financial mindset and effectively leads the Sous Chefs, Line Cooks, Prep Cooks, Porters, and receivers by providing goals and supporting growth and development.
Key Responsibilities
Meet or exceed budget expectations through controlling of P&L items
Increase productivity and foster positive inter-departmental communications
Continually enhance, refine and update our culinary programming to maintain our standing as an industry leader
Strengthen the relationship between the team and our community
Continuously build a high-performance team
Ensure rigorous knowledge of and adherence to all applicable laws, policies and procedures
What You Bring to the Table
Commitment to embodying our 

Family Values

 of:

Integrity

- Doing the right things always- using sound judgment- even when no one is looking

Excellence

- Doing what needs to be done, as well as it can possibly be done

Hospitality

- Doing all that can be done for others- and more than is expected- in thoughtful ways that let people know you are on their side

Entrepreneurial Spirit

- Seeing opportunities others haven't- and creating opportunities others wish they'd thought of first
As an important member of our team, you'll receive:
Full Health, Dental, and Vision insurance
Paid Time Off to support you in having an active life outside of work
401(k) to help you invest in your future
Participation in annual bonus plan and long-term incentive plan
Company- paid Life Insurance for all salaried employees
10+ years of running and successful multi-concept businesses
Proficient knowledge of systems and processes in food cost management
Strong financial acumen
Ability to lead and empower a team
English fluency and Spanish preferred
We are an equal opportunity employer and value diversity and inclusion and belonging at our company. We do not discriminate on the basis of race, religion, color, national origin, gender, sexual orientation, age, marital status, veteran status, or disability status.
Benefits
USHG is proud to offer all qualified employees a package of employee benefits including; Medical, Dental and Vision Insurance, Transit Discount program, 401k, Flexible Spending, Direct Deposit, Corporate Fitness Discount programs and an Employee Dining Program.
Medical: Each of our PPO plans is designed to help you meet your healthcare needs and manage expenses for you (and your dependents) including the option to use in-network or out-of network providers. Our medical insurance offers three different options to employees with USHG sharing the cost of the premium with enrolled employees.
Dental Insurance: USHG offers two dental policies: an in-network plan, and an out-of-network plan. We cover 100% of the cost of the "In Network" Plan for you (an individual plan) or we will apply a set dollar amount per month to the cost of your plan if you choose to add dependants or to go out-of-network using the Preferred Provider Organization (PPO) plan.
Vision: USHG offers a supplemental vision insurance program. The in-network plan includes an annual eye exam and a pair of glasses or set of contacts.
Transit Program: All employees are eligible to elect to set aside pre-tax dollars each month toward the cost of commuting. You may choose up to the Federal Allowed maximum per month and these elections are deducted pre-tax. As a result you will pay less in taxes each year.
401(k) Plan: USHG offers a voluntary retirement investment plan that allows you to defer a portion of your income and use pre-tax dollars to save for your retirement. All employees who are 21 years of age or older may elect to participate after 12 months of continuous employment.
Flexible Spending Accounts: All employees who have completed 12 months of continuous, full-time employment may elect to set up Flexible Spending Accounts in January of each year. Flexible Spending Accounts allow employees to defer pre-tax income to pay for certain eligible expenses including health care costs not covered by health insurance, transportation to work, and qualified child care expenses. Flexible Spending allows you to increase the income you take home by reducing the amount of taxes you pay for qualified expenses.
Direct Deposit: We offer direct deposit of paychecks to your financial institution at no cost to you. You may sign up for direct deposit at any time.
Corporate Discount Programs: As a USHG employee, you can get a discounted rate at area gyms and massage services. We hope you will take advantage of this opportunity to stay healthy and strong!
Employee Dining Program: Through this program, we hope to make dining in our restaurants a reality for all our employees. The program starts out as a discount program and adds Dining Dollars over time.
---
Compensation Details
Compensation: Salary (Salary)
---
---
---
American
Upscale Casual
2 Employee RecommendationsSee Details
Part of Union Square Hospitality Group
Perched sixty stories above Lower Manhattan, Manhatta is a new restaurant from Danny Meyer's Union Square Hospitality Group, combining sky-high views with the intimacy of a neighborhood spot.
Awards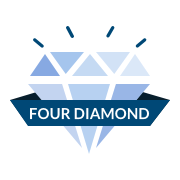 2020