---
---
Required Years of Experience
1 year
---
Job Details
In 2019, in partnership with Ian Schrager, JF Restaurants opened The Times Square Edition and oversees all food and beverage at the new 452-room hotel in Times Square. For the past 10 years, Chef John Fraser has built a renowned restaurant group,garnishing industry wide recognition, multiple Michelin Stars and favorable accolades from the New York Times.

We are currently looking to fulfill SERVER positions within our restaurants with many opportunities for growth for the right candidate.

What is required:
-High-volume/fast paced restaurant experience.
-Passion for food and service
-Energetic and team oriented
-Experience with Micros a plus

Available shifts:
Am Shift
PM Shift


Seriously interested candidates must be passionate, organized, hard-working and self-motivated. Candidates must also have a strong desire to learn and grow in addition to strong communication skills and is a team player. We are looking for people who can work well with a tight, harmonious team and who can take direction in a disciplined and intense but supportive and respectful environment.

John Fraser Restaurants is an equal opportunity employer.

To apply, please reply to this ad with your current resume and enter the position you wish to be considered in the subject line.
For more information about John Fraser Restaurants please cut and paste the links below:
JF Restaurants: https://www.jfrestaurants.com
---
Compensation Details
Compensation: Hourly ($15.00) plus tips
Benefits & Perks: Health Insurance, Dental Insurance, Vision Insurance, Paid Time Off, Dining Discounts
---
---
---
New American, Vegan / Vegetarian, American, French
Boutique Hotel, Full Service Hotel, Luxury Hotel, Fine Dining, Bar / Lounge, Upscale Casual
4 Employee RecommendationsSee Details
Part of JF Restaurants
Chef John Fraser is the accomplished restaurateur behind Manhattan's NIX and The Loyal. JF Restaurants also operates collaboratively as Food and Beverage Partner to The Times Square EDITION Hotel and the Metropolitan Museum Dining Room.
In 2019, in partnership with Ian Schrager, JF Restaurants opened The Times Square Edition and oversees all food and beverage at the new 452-room hotel in Times Square, including 701West, The Terrace at EDITION, Paradise Club and the Lobby Bar. For the past 10 years, Chef John Fraser has built a renowned restaurant group, garnishing industry wide recognition, multiple Michelin Stars and favorable accolades from the New York Times.
ABOUT JF RESTAURANTS
JF Restaurants is a hospitality group rooted in collaboration and innovation, founded by restaurateur & Michelin-starred chef, John Fraser. We create moments that move people by using food, beverage, hospitality and design.
Restaurateur & Michelin-starred Chef John Fraser made his mark on the culinary landscape by redefining the role of vegetables in American cuisine, from imaginative fine dining restaurants to nostalgic neighborhood brasseries. A vision to create the entire hospitality experience led John to found his own hospitality group, JF Restaurants.
JF Restaurants is a collaborative, creative hospitality group based in New York City, with venues across the country. Concepts include Nix, America's only Michelin-starred vegetarian restaurant, The Loyal in West Village, four restaurants & bars inside The Times Square EDITION and Ardor, at the WeHo EDITION in Los Angeles. John's responsibilities at JF Restaurants include creative direction & concept development, business strategy and operations.
Awards
2020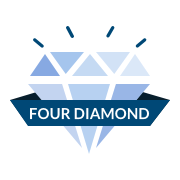 2020