---
---
Required Years of Experience
1 year
---
Job Details
Next Restaurant seeks a Back Waiter to join our team in Chicago. The ideal candidate must be able to effortlessly multi-task, possess great communication skills, and enjoys the learning aspects of food and beverage. This is an entry level opportunity.
Responsibilities include but are not limited to:
Sets up room before service, including seating area, bar area, side stations, and patio (when applicable).
Maintains complete knowledge of all menus, including all ingredients and techniques used.
Displays expert level familiarity of The Alinea Group (TAG) history, principle people, and other businesses within the restaurant group.
Runs all food or drinks to the dining room.
Maintains complete knowledge of table/seat numbers.
Maintains positive guest relations at all times.
Greets and acknowledges all guests.
Anticipates guest needs and responds promptly.
Accommodates all requests for information courteously.
Communicates PON arrival into the Restaurant to management immediately.
Communicates guest special requests to designated personnel for follow up.
Completes closing duties as assigned.
Physical Requirements:
Must be able to seize, grasp, turn and hold objects with hands.
Must be able to work on your feet for at least 8 hours.
Fast paced movements are required to go from one part of the restaurant to another.
Must be able to move, pull, carry, or lift at least 35 pounds.
Occasionally kneel, bend, crouch and climb as required.
Must be able to stand, walk, lift, bend and climb stairs for long periods of time.
Must be able to bend, stoop, lift, reach, push, twist, walk, crouch, and squat.
Compensation and Benefits
Competitive hourly wage
Medical, vision, dental and life benefits available on the 1st of the month following full-time employment.

50% company contribution to single HMO during first 2 years of full-time employment, 100% contribution available after 2 years.

Paid time off available for use after 1 month of full-time employment.
401(K) after 1 month, with Alinea Group matching up to 4% of deferred earnings.
CTA/Ventra discount available after 1 month of full-time employment.
Employee Dining Discount, 20% to any Alinea Group restaurant.
Referral Bonus Program Available.
Steps to Apply:
Send in your resume for review
Schedule phone interview with Human Resources
_________________________________________________________________________________________
The Alinea Group is an equal opportunity employer. We value diversity in gender, race, ethnicity, sexual orientation, gender identity, disability, religion, age, veteran status, life experiences and ideas. We are committed to providing equal employment opportunities and strive to provide an inclusive culture that embraces diversity.
Must be eligible to legally work in the United States. We use E-Verify.
---
Compensation Details
Compensation: Hourly (Based on Experience)
Benefits & Perks: Health Insurance, Dental Insurance, Vision Insurance, Paid Time Off, 401k, Commuter Benefits, Potential Bonuses, Dining Discounts, Wellness Program
---
---
---
New American
Fine Dining
Part of The Alinea Group
The exploration of world cuisine. By Grant Achatz and Nick Kokonas. Chicago.
Awards
2021
2020
2014
2012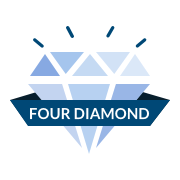 2020