---
---
Required Years of Experience
1 year
---
Job Details
Michelin-starred Marea, from famed hospitality firm Altamarea Group and located in Central Park South, is looking for energetic & passionate staff members to join the team. Meaning "tide" in Italian, Marea redefines the seascape of high-end Italian cuisine and selectively looks for individuals who have an entrepreneurial spirit and who thrive in an environment that demands excellence in every dimension. Under the leadership of Executive Chef, Molly Nickerson, and General Manager, Mark Lockard, Marea strives to provide superb cuisine and seamless service through teamwork and execution.
Our restaurant prides itself on being a warm, welcoming, and energetic place with great food and genuinely hospitable service- if you have a sunny disposition, a self-driven sense of urgency and excellence, and a nurturing personality, you will be a great fit for our team.
Responsibilities include For Server :
- Manage and oversee the dining experience of each guest
- Engage with guests to create an exceptional and memorable experience
- Work as a team player to meet the demands of the restaurant
Requirements:
- Prior serving experience
- Strong organizational skills and ability to prioritize tasks
- Ability to remain calm and organized in a high-volume environment
- Considerable base knowledge of beer and wine
- Candidate should demonstrate an energetic and friendly personality
We offer medical, dental, and vision benefits after 90 days of employment for full-time employees. If you are interested in joining the Marea team, please submit your resume. Attachments that cannot be opened will not be considered.
Altamarea Group is an Equal Opportunity Employer.
---
Compensation Details
Compensation: Hourly (Based on Experience) plus tips
Benefits & Perks: Health Insurance, Dental Insurance, Vision Insurance, Commuter Benefits, Dining Discounts
---
Required Skills
Taking and Serving Orders
---
---
Italian, Seafood
Upscale Casual
Part of Altamarea Group
Marea, meaning "tide" in Italian, redefines the seascape of high-end Italian cuisine serving regional foods of Italy that are heavily influenced by ingredients drawn from the four bodies of water that surround the boot, and Marea presents a fresh interpretation of this coastal cuisine.

At Marea, the menu reads like a study of the sea. The crux of the cuisine is devoted to the freshest and most seasonal fish and shellfish sourced from both the Mediterranean and waters worldwide. The breadth of the menu offers you the opportunity to select and choose your dining experience.

Selections are devoted to crudo, a wide variety of oysters & clams and antipasti. Marea is famous for their house-made pastas replete with frutti di mare. The menu also includes composed fish dishes, whole fish preparations and a short selection of meat to round out the extensive offerings. The wine list, overseen by Beverage Director Francesco Grosso, features a significant selection of wines that pair perfectly with the bounty of the sea. With over 750 selections, 50 percent of the wine list is dedicated to European whites, which complement the fresh fish and seafood; the restaurant has over 15 rosé selections to offer year round.

The elements that Altamarea Group became known for – superb cuisine, seamless service, award-winning wine programs all in a comfortable and relaxed atmosphere comingle seamlessly as the tide rolls in on Central Park South. To date, Marea has received a Michelin star, the 2010 James Beard Award for Best New Restaurant, three stars from The New York Times, named Best New Restaurant by Bon Apetit, Esquire, and GQ Magazine and also Best Italian Restaurant by Zagat.
Awards
2021
2020
2020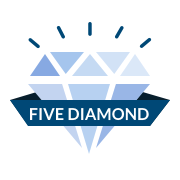 2020