---
---
Required Years of Experience
2 years
---
Job Details
Join the growing team at Saison - we are now looking for members of our service team!
We are hiring now for a Bartender!
Saison has one of the country's largest and most remarkable selections of Old and New World wines with a special emphasis on Burgundy. The dining room and kitchen share the same open space, making it a dynamic and intimate exchange between our staff and our guests.
We are looking for individuals who are passionate about their craft, committed to excellence, who want to become a valuable members of a successful service team.
A minimum of two years experience is required, with preference given to those with experience in a fine dining environment.
We offer competitive wages, medical benefits, discounted YMCA memberships, company dining discounts, and opportunity for advancement.
Saison Hospitality is an Equal Opportunity Employer.
Learn more at saisonsf.com.
---
Compensation Details
Compensation: Hourly (Based on Experience)
---
---
---
New American
Fine Dining
Part of Saison Hospitality
(415) 828-7990
Saison began as a pop-up restaurant in 2009, conceived by Chef Joshua Skenes and Partner/Wine Director Mark Bright. After Saison's initial success, Skenes and Bright opened a brick and mortar restaurant in 2010. In 2013, Saison moved to its current location on 178 Townsend St. and was selected as one of Bon Appetit's "10 Best New Restaurants of 2013." In addition, the UK-based Elite Traveler named Skenes as one of the "15 Most Influential Chefs of the Next Decade." In the spring of 2014, Saison received the "One to Watch" in Restaurant Magazine's annual 50 Best Restaurants Awards in London, a 4-star rating from the San Francisco Chronicle and a 3-star rating from the Michelin Guide.
Awards
2020
2019
2018
2018
2017
2016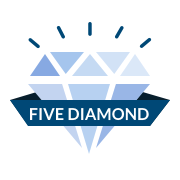 2020