---
---
Required Years of Experience
1 year
---
Job Details
Pineapple and Pearls, the 2 Star Michelin fine dining restaurant from James Beard Award winner Aaron Silverman, is currently looking to meet passionate and dedicated individuals interested in joining our dinner team in the role of Captain.
Our focus at Pineapple and Pearls is to create an exciting and enjoyable experience for our guests each night. We want to take all the fun and fancy aspects of "fine dining" and shed all the awkwardness and stuffiness that, unfortunately, often accompanies it.
We are open for dinner service four nights a week (closed Sat/Sun and all major holidays), Mondays being reserved for training and strategic planning. As with both of our restaurants, all full-time employees receive:
• Fully-paid medical and dental benefits
• All major holidays off
• No lunch, no brunch, no Sundays
• Free local gym membership
• Access to our Parental Leave program
• WMATA SmartBenefits Program
• Employee Referral Bonus Program
• Dining discounts at all three of our restaurants
Candidates should be comfortable in a fine dining environment and possess a strong knowledge of food and wine. If you are interested, please send us your resume along with a brief note about why you think you might be a good fit. No need to attach a cover letter, and certainly no selfies. Thanks and we look forward to hearing from you.
And just in case you haven't heard of us, some of our accomplishments in our first year of operating (to gloat a little) are listed below:
• 2 Michelin Stars in 2017, 2018
• AAA Five Diamond Award 2018
• 4 stars Washington Post Fall Dining Guide 2016
• #1 in Washingtonian Top 100 restaurants 2017
---
Compensation Details
Compensation: Hourly (Based on Experience)
---
Required Skills
Food and Beverage Pairing Knowledge
---
---
---
New American
Fine Dining
Part of Rose's Restaurant Group
Our Mission. Our mission is "To make this the most enjoyable restaurant to work in and the most enjoyable restaurant to dine in". This is the reason we are here. This is why we do what we do.
We are big on communication and organization. We believe these are huge keys to success. And the better we are able to communicate and organize ourselves, the more success we will have.
We are big on teaching and growth. We work hard to make sure everyone is constantly growing and learning. We want everyone who works with us to become a better cook, barista, chef, manager and most importantly, leader.
We like having fun. While we take our jobs very seriously, we also do so lightheartedly. In other words, we love to hustle and get better everyday but we also love to do it while laughing and having fun at the same time. (And yes, that is possible).
We also have awesome benefits for full-time employees!
(202) 595-7375
Awards
2021
2020
2020
2019
2018
2017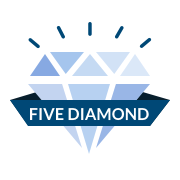 2020