---
---
Required Years of Experience
1 year
---
Job Details
COSME , located in Flatiron New York City, serving Mexican-inspired cuisine and owned by World-renowned Chef Enrique Olvera is currently seeking a Polisher to join their team.
Some responsibilities include , but are not limited to:
Receive, wash, and polish glassware.
Run plates and silverware bus bins downstairs to the dishwasher.
Bring clean dishes and flatware upstairs to the service station.
Polish and restock stemware & flatware throughout service
Restocks dining room with china, silverware, glassware, utensils, condiments and linen, and maintains adequate supplies in the workstations when dining room is open.
Fold napkins and make extra place settings.
Stock shelves, racks, tables and service stations with new or transferred supplies
Requirements:
Minimun 1 year similar experience in a fine dining, high volume restaurant
Must be able to follow direction and communicate effectively
Strong work ethic with a keen sense of urgency
Impeccable service standards and attention to detail
Must have open availability , weekends a must .
Here's what we offer our team:
*Flexible scheduling - Full time and Part Time positions , and lunch and dinner shifts available
*Meal discounts - Enjoy meal discounts when dining as a guest with friends and family at a discounted rate
*Paid time off - Offered to support our team in having an active life outside of work
*Health Insurance - Medical, Dental, and Vision Offered to eligible staff
*Transit Check - Eligible employees can use their pre-tax dollars to pay and save on commuting expenses
*Holiday Observance - We know the importance of celebrating holidays with friends and family . We are closed for business on July 4th , Thanksgiving , Christmas Day, and New Years day .
About Casamata Group
Casamata Group is the award-winning hospitality company led by chef Enrique Olvera , business partner Santiago Perez and architect Alonso de Garay. The restaurant group currently includes Cosme, the #1 restaurant in the United States on the 2019 World's 50 Best, and Damian / Ditriot located in Los Angeles, CA.
---
Compensation Details
Compensation: Hourly (Based on Experience)
Benefits & Perks: Health Insurance, Dental Insurance, Vision Insurance, Paid Time Off, Commuter Benefits, Dining Discounts
---
---
Mexican
Upscale Casual
Part of Casamata
As world-renowned Chef Enrique Olvera's first American foray, Cosme, in the Flatiron District, serves contemporary dishes inspired by Mexican cuisine that artfully adapt to using local ingredients.
The menu is designed for shared plates of botanas, and the relaxed atmosphere encourages guests to order spontaneously and let conversations linger. In addition to the main dining room, Cosme also encompasses a bar room, as well as a private dining room for up to 12 guests.
Named after a market in Mexico City where Olvera's grandfather took him as a child, Cosme evokes a strong sense of place. The restaurant embraces its "New Yorkness" by offering dishes created with a Mexican framework and soul but adapted with local and seasonal ingredients.
Cosme provides equal employment opportunities (EEO) to all applicants for employment without regard to race, color, religion, gender, sexual orientation, national origin, age, disability, marital status, amnesty, or status as a covered veteran in accordance with applicable federal, state and local laws.
Awards
2019
2018
2017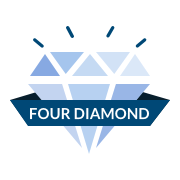 2020