---
---
Required Years of Experience
1 year
---
Job Details
MAIN ROLE
The Crenn Concierge is an integral part of our team. By effectively using Tock, he/she is a liaison not only between guests and our team but also the front and back of the house. The main categories of responsibilities are reservationist work, guest services, administrative duties, and inventory/supplies management.
Be the point of contact and the direct communication channel with Crenn Collection members. Schedule and plan any event for the restaurant and any outside catering.
Always be the first point of contact between the host of the event and promote and upsell events.
Responsibilities:
Reservations
Maintain and monitor the reservation book and email inbox for Atelier Crenn
Offer professional guest service by assisting guests with Tock, our reservation system, and other special requests
Answer the phone with a proper greeting; Respond to basic questions about restaurant information and policies. Check voicemail and call back guests
Maintain FOH, office, and BOH (upon request) supplies inventory; Update purchase log and organize by code.
Maintain/Organize company GSuite Drive as well as physical employee files and general office organization
Assist HR Manager with onboarding new employees
Assist General Manager with administrative duties as needed
Assist in creating a positive work environment; Gift employees on their birthdays/anniversaries; Help find creative ways to enhance employee experience
Work collaboratively with the Bar Crenn Reservationist on projects as needed.
Events
Operational Responsibilities:
Be the first point of contact for all private event leads that come through the webpage, infobox, and Tripleseat
Meet clients for walkthroughs
Collaborate with General Manager to sell Atelier and Bar Crenn space
Draft and execute all signed contracts with guests
Collect deposits via Tripleseat/Stripe
Send thorough handover emails to GM with a signed contract and all major event details
Assist GM on special requests
Coordinate events and be ready to execute
Follow up with the client and collect feedback after the event
Develop procedures and coach managers to ensure event operational efficiency and clear communication
Create menu, collateral, packaging, branding for each event
Create internal Kitchen Sheets ("BEOs"), calendar invites.
Coordinate meetings and follow-up.
Work with reservationists to make sure Tock dates are blocked and released
Welcome guests during events for an hour, if necessary (discuss with the GM)
Send thank you to clients and collect feedback. Build a debrief note on each guest
Run Bi-weekly event meetings to relay all information
Gather feedback from GMs and post internal post-event recap notes
Process final payments and close events in Tripleseat
Collaborate with the CDG team to create new experiences in-line with the Crenn philosophy and core values.
Outside Catering Operation:
Organize contracts, kitchen sheets, and BEOs for all offsite events.
Coordinate all rentals, transportation, staffing, design, collateral, and other production details for successful executionFind and collaborate with outside caterers, when necessary
Create and manage systems between the outside catering company, vendors, and CDG teams to improve operational efficiency and communication
Approve and sign contracts with outside vendors
Be the first point of contact between all caterers, vendors and the CDG operations teams
Create post-event recap notes for all teams
Crenn Collection:
Update guest information for each member in order to identify preferences
Be the main point of contact to assist members with any request
Draft and collaborate on any newsletter and correspondence for Crenn collection
Update Crenn collection platform and collaborate with CDG communication manager for updates on website and event collateral
Update the calendar and ensure all members receive their benefit
Qualities required:
Adaptability, creative problem solving, time management, and organizational skills
Must be friendly, warm, and professional
Must be detail-oriented and able to multitask
Must have guest service experience, be well-spoken, and have excellent written communication skills in English
Must also be able to communicate concisely and effectively with kitchen teams
Must have computer and Microsoft Office proficiency, plus Google Suite
Must have minimum food knowledge. Interest in food is definitely a must
Must be comfortable at selling venue and consolidate all information for the operating team
---
Compensation Details
Compensation: Salary (Based on Experience)
---
---
French
Fine Dining
1 Employee Recommendation
Part of Crenn Dining Group
Awards
2020
2019
2019
2018
2018
2017
2016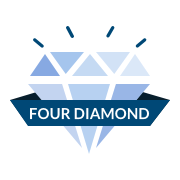 2020