---
---
Required Years of Experience
2 years
---
Job Details
Job Description
Lazy Bear is currently looking for Prep Cooks for a new early morning to mid-afternoon shift. We are interested in people with passion, integrity, and attention to detail.
Requirements
Significant cooking experience
Great attitudes, dedication to cleanliness, strong organization, loyalty, and a team mentality.
California Food Handler Certification
References from a previous manager/chef
Job Duties
Intake and putting away deliveries
Light butchering/fabrication of proteins
Setting up the kitchen and its stations
Prepping mise en place and making kits for recipes
Making stocks and sauce bases
Detailed veg prep and groundwork for larger preservation projects
Pickles, charcuterie, jams, jellies, and other preserves
Maintaining a clean, organized and sanitary work environment at all times

About Lazy Bear
Lazy Bear is a fine dining restaurant in the style of a dinner party. At each of two seatings per evening, we host 40–42 diners at two communal tables facing an open kitchen. We currently hold two Michelin Stars, are on Eater's Essential 38 for San Francisco, and are in the San Francisco Chronicle's Top 100 Restaurants.

Benefits
Competitive pay based on experience ($19/hour-$22/hour).
Subsidized health, vision, dental, upon hire.
Retirement savings offering 401K matching employer contributions up to 4% of salary
Generous time off and maternity/paternity leave policies.
Priority reservations and employee discounts on dining.
Interested? Please respond with your résumé and references to [email protected]
We look forward to hearing from you!
---
Compensation Details
Compensation: Hourly ($19.00 - $22.00)
Benefits & Perks: Health Insurance, Dental Insurance, Vision Insurance, 401k, Dining Discounts
---
---
New American
Fine Dining
We think that the best dining experiences are the ones in which we're seated around a table sharing food and stories with others. Lazy Bear started as a dinner party in 2009, and now in our permanent location, it is still a dinner party. We hope it's the best dinner party you've ever attended.
Our food is modern American, in the sense that we try to serve flavors that are intrinsically delicious and familiar to our American palates, in a format that calls to mind those great American shared eating experiences that we love. It's communal and social, but the food and drinks are refined.
We are interested in people with passion and integrity, and the desire to not only help us achieve a high level of cuisine but to push the level of our creativity, experimentation, and standards on a daily basis.
(415) 874-9921
Awards
2020
2019
2018
2017
2016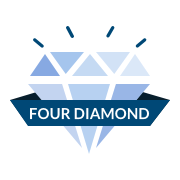 2020