---
---
Required Years of Experience
2 years
---
Job Details
Frasca Food and Wine Assistant General Manager (AGM) is responsible for managing the daily operations of the restaurant, including the selection, development and performance of employees, shift leads and other department heads. Primary administrative responsibilities will include reporting weekly payroll, organization of schedules, ordering of restaurant supplies and wares while staying within budget limitations, and ensuring positive guest experiences in all areas. This position will report directly to Frasca Food and Wine General Manager
General oversight and management of all areas of the restaurant and make final decisions on matters of importance to our guests
Maintain professional restaurant image, including restaurant cleanliness, proper uniforms and appearance standards.
Ensure positive guest experience in all areas. Respond to complaints, taking any and all appropriate actions to turn a dissatisfied guest into a return guest.
Manage shifts which includes (but not limited to): daily decision making, staff accountability, product quality, daily administrative duties and cleanliness.
Responsible for restaurant wares.
Assist with payroll, scheduling and other administrative duties with guidance from the general manager.
Prepare schedules and ensure that the restaurant is staffed for all shifts.
Frasca Hospitality Group is committed to creating a diverse environment and is proud to be an equal opportunity employer. All qualified applicants will receive consideration for employment without regard to race, color, religion, gender, gender identity or expression, sexual orientation, national origin, genetics, disability, age, or veteran status
References Required
When applying, please provide 3 professional references.
---
Compensation Details
Compensation: Salary (Based on Experience)
Benefits & Perks: Health Insurance, Dental Insurance, Vision Insurance, Paid Time Off, 401k, Commuter Benefits, Potential Bonuses, Dining Discounts, Wellness Program, Salary Range is $55,000 - $70,000
---
Required Skills
Classic Food / Wine Service
Classic Wine Service Knowledge
---
---
Italian
Upscale Casual, Wine Bar
Part of Frasca Hospitality Group
Frasca is the creation of Master Sommelier Bobby Stuckey and Chef Lachlan Mackinnon-Patterson. Their shared passion for Friuli-Venezia Giulian cuisine and fine wine is reflected in the exquisitely prepared fare and a comprehensive wine list boasting over 200 varieties. The seasoned and professional staff ensures a memorable evening with their meticulous attention to detail, expert wine pairing, and extensive knowledge of the menu. And the pastoral, elegant dining room evokes the gracious and friendly feeling of traditional Italian Frascas. Warm, welcoming, and unpretentious, Frasca is the perfect destination for impromptu gatherings, casual dinners, and special occasions.
Follow the career paths of Executive Chef, Lachlan Mackinnon-Patterson, and Master Sommelier, Bobby Stuckey:
http://culinaryagents.com/career/timeline/lachlan-mackinnon-patterson
http://culinaryagents.com/career/timeline/bobby-stuckey
Awards
2008
2019
2013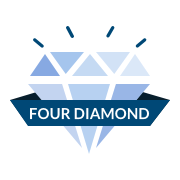 2020