---
---
Required Years of Experience
1 year
---
Job Details
Marea is an award-wining restaurant located in Central Park South featuring the cuisine of acclaimed chef, Michael White. Meaning "tide" in Italian, Marea redefines the seascape of high-end Italian cuisine and selectively looks for individuals who have an entrepreneurial spirit and who thrive in an environment that demands excellence in every dimension. Under the leadership of Executive Chef, Molly Nickerson, and General Manager, Mark Lockard, Marea strives to provide superb cuisine and seamless service through teamwork and execution.
We are looking for seasoned employees who share our passion for food, wine, and superior service. This is a great opportunity to work with some of the industry's leading figures and be part of a growing and innovative company.
Responsibilities include:
Work and serve as key member of a talented and diverse culinary team and restaurant, preparing and executing the menu at direction of Chefs with utmost quality, precision and consistency
Learn and develop maximum proficiency with the various stations as assigned by Chefs, which includes preparing and cleaning stations properly, preparing station for following shift, stocking stations adequately for service, and communicating actively with Chefs and colleagues to facilitate smooth and efficient kitchen
Work in a high-intensity kitchen and work environment and be able to handle rigors of busy services while not sacrificing quality and consistency of dishes
Support other areas of the kitchen as needed, and be able and willing to assist teammates in the kitchen as needed, including but not limited to washing dishes, cooling down plates for garde manger, drying and polishing dishware, handling duties of other stations (i.e., pastry, pasta, etc.) or prep cooks; we rise or sink together
Be proactive and accommodate guest requests, in the spirit of providing excellent, tailored service, cuisine and hospitality to our clients
Maintain clean, sanitized and organized workstation during each shift, while observing DOH guidelines at all times
Perform new AMG COVID-19 health safety protocols throughout each shift, including but not limited to frequent and thorough cleaning and disinfecting of all kitchen equipment, smallware and cooking / preparation / storage surfaces, restrooms, work areas; washing hands frequently, wearing mask and gloves when required, and submitting to temperature checks
Report to work punctually as indicated on the schedule and in the correct, clean uniform with black non-slip shoes, while at all times adhering to personal hygiene standards, which have been updated per AMG COVID-19 health safety protocols
Qualifications and Necessary Skills:
At least 1 year of relevant restaurant experience required
Culinary (baking and pastry for Pastry Cooks) and/or college degree recommended with considerable working knowledge of relevant food preparation
Genuine passion for cooking and restaurant hospitality
Highly organized, productive, and able to work meticulously in a high-intensity kitchen / work environment
Energetic and friendly personality, with strong willingness and ability to work as part of a cohesive team and to support colleagues regardless of role
Willingness to take direction from Chefs, embrace change and innovation, and to learn and adapt to new systems, service steps and health and cleaning procedures
Broad and flexible availability to work – AM/PM service and/or prep/production
Physical requirements include: ability to handle and carry trays, smallware, equipment, or other items up to 35lbs, and to stand, walk up and down stairs, and exert well-paced mobility for extended period of time
We offer medical, dental, and vision benefits after 90 days of employment for full time employees. If you are interested in joining the Marea team, please submit your resume. Attachments that cannot be opened will not be considered.
Altamarea Group is an Equal Opportunity Employer.
---
Compensation Details
health insurance offered after 90 days
---
---
Italian, Seafood
Upscale Casual
Part of Altamarea Group
Marea, meaning "tide" in Italian, redefines the seascape of high-end Italian cuisine serving regional foods of Italy that are heavily influenced by ingredients drawn from the four bodies of water that surround the boot, and Marea presents a fresh interpretation of this coastal cuisine.

At Marea, the menu reads like a study of the sea. The crux of the cuisine is devoted to the freshest and most seasonal fish and shellfish sourced from both the Mediterranean and waters worldwide. The breadth of the menu offers you the opportunity to select and choose your dining experience.

Selections are devoted to crudo, a wide variety of oysters & clams and antipasti. Marea is famous for their house-made pastas replete with frutti di mare. The menu also includes composed fish dishes, whole fish preparations and a short selection of meat to round out the extensive offerings. The wine list, overseen by Beverage Director Francesco Grosso, features a significant selection of wines that pair perfectly with the bounty of the sea. With over 750 selections, 50 percent of the wine list is dedicated to European whites, which complement the fresh fish and seafood; the restaurant has over 15 rosé selections to offer year round.

The elements that Altamarea Group became known for – superb cuisine, seamless service, award-winning wine programs all in a comfortable and relaxed atmosphere comingle seamlessly as the tide rolls in on Central Park South. To date, Marea has received a Michelin star, the 2010 James Beard Award for Best New Restaurant, three stars from The New York Times, named Best New Restaurant by Bon Apetit, Esquire, and GQ Magazine and also Best Italian Restaurant by Zagat.
Awards
2021
2020
2020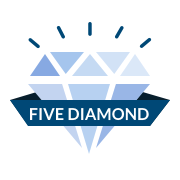 2020