---
---
---
Job Details
We are a multiple James Beard award winning restaurant in Boulder, CO. We specialize in the highest level of Italian fine dining. We draw our inspiration from the region of Friuli and are the only restaurant in the US to do so. We train all of our chefs in butchery, pasta making, proper cookery, and elegant plating.
We are also a growing company looking to train future culinary leaders and managers.
We are looking for quality individuals with at least 3+ years experience. Passion for food and hospitality, a strong work ethic, great attitude, professional, team player are requirements for applying. If you are interested in fine dining, improving your techniques, and making it nice, we encourage you to apply. We expect the most out of our chefs and will give you everything we have to help you along your culinary path. 3 references are mandatory before setting up the stage.
Frasca Hospitality Group is an equal opportunity employer. We offer benefits such as the ability to opt into insurance plans after 60 days, employee 401(k), RTD bus pass and other perks!
Compensation
Hourly base rate with shared tip pool. Tip share model (we share tips among all hourly employees)
Estimated hourly wage $16-$22 per hour (with opportunity to earn more)
Benefits & perks: Health insurance, Dental Insurance, Vision Insurance, Dining Discounts, Whole House Hospitality tip-share model, Employee Assistance Program and Wellness Package
Core Characteristics
We believe that certain innate characteristics must be present in people for them to be a top performer and future leaders. Our goal is to assess and determine if each applicant possesses these qualities. We can teach anyone the needed skills to become a top performer but they cannot be taught the 8 Characteristics.
Smart - Happy - Presentable - Hospitable - Conscientious - Ambitious - Confidence - Humility
References Required
When applying, please provide 3 professional references. This is non-negotiable.
---
Compensation Details
Full Benefits and 401k
---
Required Skills
Kitchen Cleaning/Sanitation
Enforcement Of Safety / Sanitation Standards
---
---
Italian
Upscale Casual, Wine Bar
Part of Frasca Hospitality Group
Frasca is the creation of Master Sommelier Bobby Stuckey and Chef Lachlan Mackinnon-Patterson. Their shared passion for Friuli-Venezia Giulian cuisine and fine wine is reflected in the exquisitely prepared fare and a comprehensive wine list boasting over 200 varieties. The seasoned and professional staff ensures a memorable evening with their meticulous attention to detail, expert wine pairing, and extensive knowledge of the menu. And the pastoral, elegant dining room evokes the gracious and friendly feeling of traditional Italian Frascas. Warm, welcoming, and unpretentious, Frasca is the perfect destination for impromptu gatherings, casual dinners, and special occasions.
Follow the career paths of Executive Chef, Lachlan Mackinnon-Patterson, and Master Sommelier, Bobby Stuckey:
http://culinaryagents.com/career/timeline/lachlan-mackinnon-patterson
http://culinaryagents.com/career/timeline/bobby-stuckey
Awards
2008
2019
2013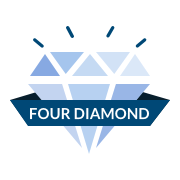 2020