---
---
---
Job Details
Gurney's Resorts are luxury, full-service hotels found at premier travel destinations. Our waterfront havens provide year-round lodging in Montauk, New York, and Newport, Rhode Island. All locales feature well-appointed accommodations, waterfront dining, sumptuous spas, sparkling pools, expansive grounds, and thousands of square feet of indoor and outdoor event space for weddings and a wide range of other occasions. While offering a sense of seclusion and serenity, our resorts are centrally located to abundant attractions and activities. Completing the experience is the kind of personalized service today's savvy travelers expect.
Gurney's Montauk Resort and Gurney's Star Island Resort & Marina are looking for hotel front desk agents to join our customer service team.
The Front Desk Agent is to provide prompt and efficient service to our guests at the Front Desk.
ESSENTIAL FUNCTIONS:
Responsible for the process of checking our guests in and out
Posting daily charges
Posting payments including check, cash or credit cards
Accept maintenance fees when applicable
Answering phones and transferring phone calls
Providing information to the guest about the resort and the area
Working closely with Housekeeping and Reservation department to ensure rooms are assigned and cleaned/inspected on time
Maintain all common areas of the Front Desk in neat condition
Attend training sessions
Ensuring all reservations have rooms assigned and that routing is set up properly
Adjusting folio charges when necessary
Handling guest complaints
May be required to perform additional departmental duties as assigned
EMERGENCY FUNCTIONS:
Answer the emergency telephone and serve as the Emergency Communications Center as the priority during any emergency
Direct Emergency Responders to emergency scenes as necessary
Assist in Emergency Evacuation
Lend assistance to Security Officers and Emergency Responders when possible
KNOWLEDGE AND SKILLS:
Education: Open. Must be able to communicate in English
Experience: Previous Front Desk or service experience is a plus
Skills and Abilities: Reading, writing and oral proficiency in the English language.
Computer literate
Strong Communication Skills
Strong Customer Service Skills
www.Gurneysresorts.com
---
American, Comfort Food, Buffet, Desserts, Burgers, Gluten Free, Breakfast / Brunch, Pizza, Salads / Sandwiches / Soups, French, Italian, Seafood
Resort / Lodge, Bakery / Patisserie, Cafe, Bar / Lounge, Fine Dining, Restaurant Group, Bed & Breakfast, Full Service Hotel, Luxury Hotel, Banquet Hall
Part of Gurney's Resorts
Awards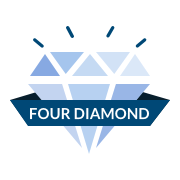 2020