---
Sorry, this job expired on Dec 14, 2019. Below are other jobs that may be of interest to you.
---
Other jobs you might be interested in
European, Scandinavian
Upscale Casual
Part of MeyersUSA
About Agern

In Spring of 2016, Claus Meyer and his team opened a fine dining restaurant, Agern, in Grand Central Terminal.

Housed in the beating heart of New York City, Grand Central Terminal, the restaurant brings Nordic roots to one of the city's most iconic locations. The restaurant will be an ambitious, yet welcoming, fine dining destination serving both ala carte and a chef's tasting menu. The beverage program focuses on American wine, beer, and spirits, with sustainable producers at it's core.

About Claus Meyer

Meyer is a world-renowned restaurateur and culinary entrepreneur. He is the mind behind the New Nordic Cuisine Movement and the co-founder of noma, rated the world's best restaurant four times on the World's 50 Best Restaurant list. He has hosted several Danish and international TV cooking shows and written numerous cookbooks. Meyer co-owns several restaurants, including Studio in Copenhagen, which received a Michelin star just four months after opening, as well as several bakeries, delis, a catering business, an orchard, a vinegar factory, a coffee roastery as well as a cooking school for kids and adults.

Believing in food as a driver for social change, Meyer established the Melting Pot Foundation in 2010. The organization runs a cooking school project in Danish prisons, motivating incarcerated people to live a life without crime. In 2013, Melting Pot established a cooking school in La Paz, Bolivia, providing culinary education to impoverished Bolivians, also serving as a gourmet restaurant, Gustu, voted 17th best in Latin America on the Latin America's 50 Best Restaurants list.

This summer, Melting Pot will initiate a social project in Brownsville, East New York, establishing a culinary school, cafeteria, bakery and community center, serving the local community and with the goal of engaging at-risk youth and impacting peoples lives beyond the walls of the kitchen.

Meyer is an associate professor in the Department of Food Science at the University of Copenhagen as well as an adjunct professor at the Institute for Corporate Social Responsibility at the Copenhagen Business School. In 2015 he was appointed "Social Impact Fellow" at the Hass School of Business, University of California, Berkeley.

Awards
2020
2020
2019
2018
2017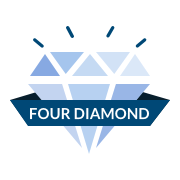 2020