---
Sorry, this job expired on Dec 13, 2019. Below are other jobs that may be of interest to you.
---
Other jobs you might be interested in
European
Upscale Casual, Fine Dining, Restaurant Group
Part of Thomas Keller
The Surf Club Restaurant by Chef Thomas Keller is located within the recently revamped iconic Miami club, the first time the renowned chef has opened a property in Florida. Honoring the location's history of good times and grand parties, the menu interprets classic Continental cuisine for a modern audience. Like the swinging patrons of '50s and '60s hotspots, this restaurant celebrates. The Surf Club Restaurant knows how to have fun.
Chef Thomas Keller is regarded as a world leader in the culinary profession. The restaurants and people he inspires are dedicated to setting new restaurant standards in service, cuisine and employment experience. Valuing genuine collaboration, Chef Keller has successfully assembled an expert staff that shares his philosophy and vision.
Awards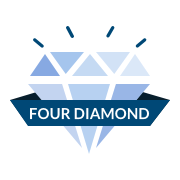 2020