---
Sorry, this job expired on Nov 1, 2019. Below are other jobs that may be of interest to you.
European, New American
Upscale Casual
2 Employee RecommendationsSee Details
Part of Thomas Keller
Located at Hudson Yards, TAK Room is a new restaurant from Chef Thomas Keller, serving Continental cuisine in an atmosphere of throwback style and glamour. A place where we pay tribute to the restaurants of a bygone era while taking a more contemporary approach. A restaurant designed for the ages.
Using the finest ingredients and techniques, the kitchen will reimagine the food of that era, while the dining room treats guests to the elegant touches of gueridon service, tableside preparations, Champagne carts, live music, and views of the Hudson River.
Awards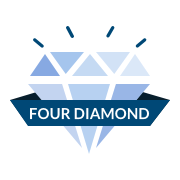 2020