Italian
Casual Dining, Upscale Casual, Fine Dining, Wine Bar
Part of Levy Restaurants
Ingredients arrive at Spiaggia with a history, one that plays out on a plate with a modern approach. James Beard Award Winning Chef-partner Tony Mantuano continues to honor Italy's great cuisine in the never-ending pursuit of excellence.
THE MENU IS A TRIBUTE TO ITALIAN CUISINE—MODERN,
REFINED AND BEAUTIFUL IN ITS SIMPLICITY.
Awards
2020
2019
2018
2017
2016
2015
2014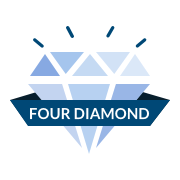 2020